Why choose Costa Blanca for holidays?
Planning some Holidays to Costa Blanca? The Costa Blanca, or White Coast, is one of Spain's most popular tourist destinations. The region extends 200 kilometres along the Mediterranean coast through the province of Alicante, stretching from Gandia to Torrevieja.
Visitors to the Costa Blanca are spoilt for choice, for the destinations are varied and diverse. The Costa Blanca has a resort to suit every taste. From the most bustling and cosmopolitan resorts such as Alicante itself, or Benidorm, to those which still maintain their rural air beside the sea, such as Moraira.
Popular Resorts for Holidays to Costa Blanca
Attracting millions of visitors each and every year, the beaches, attractions and nightlife of Benidorm make this resort one of the best destinations for families, couples and groups for your Holidays to Costa Blanca. A sweeping coastline with modern facilities and vibrant entertainment, it has a diverse appeal that brings mass tourism from people of all ages. Once a tranquil, fishing village, the climate and amenities of the Spanish south coast mean that it is now a year-round tourist resort. Today there are still remnants of the past and amongst the long strips of sand and fun-filled nights sits a cobbled old town with an authentic Baroque church.
Benidorm is a multicultural resort, most people spend the day on the Blue Flag beaches.   For the adventurous there is the Terra Mitica amusement park and the water park of Aqualandia. From tapas to tribute bands the nightlife is lively to say the least and comes with big-name DJs and dedicated nightclubs. Levante is the most popular part of Benidorm so head to Poniente for smaller crowds and, if you fancy a day trip, then Alicante is a beautiful location at the end of a 40-minute mountainside drive. Elsewhere, Calpe is also a picturesque resort and Denia is good for a different evening setting.
Search for Holidays to Costa Blanca in Benidorm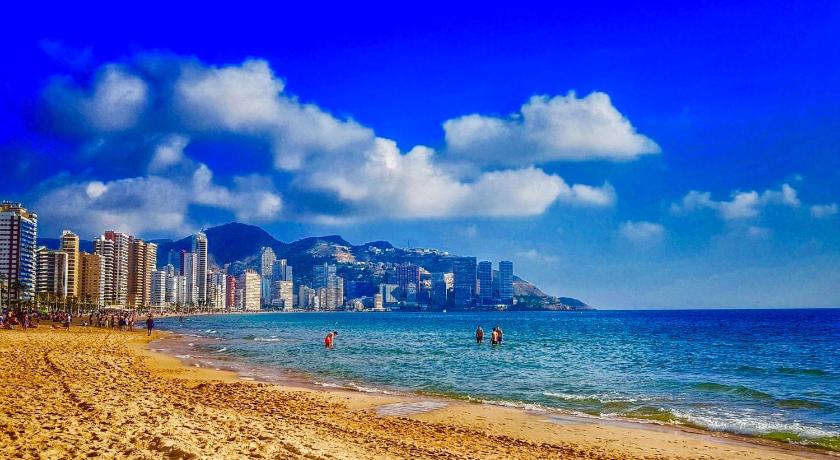 The small town of Altea is situated on a big bay with modern marina and a sandy beach. The Old Town is certainly worth a visit with it's steep, narrow cobbled streets that lead you up the hillside and to the church of 'Virgen del consulo' which is famous for it's rounded dome of blue and white ceramic tiles.

Divided by coves and cliffs, beautiful Altea has 6km of both pebble and sandy beaches. The two main beaches are Playa de la Roda and Playa de Cap Blanch.
Search for Holidays to Costa Blanca in Altea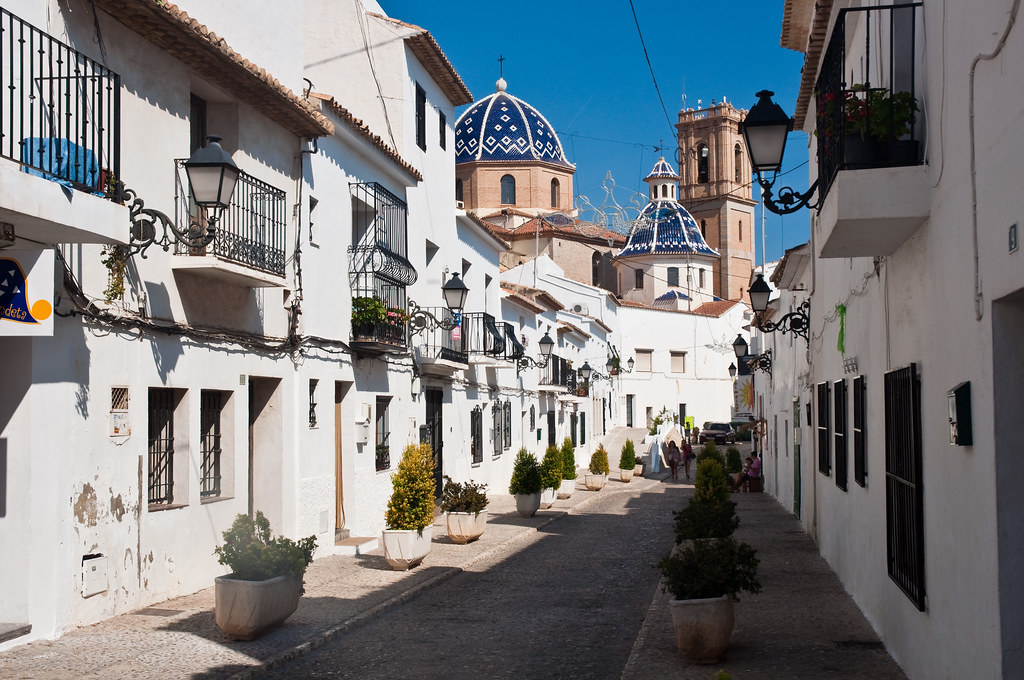 Recommended Hotels and Apartments in Costa Blanca
With golden beaches situated between the huge Rock of Ifach on the shoreline and the majestic Sierra Bernia mountains rising behind, Calpe is a popular destination.

Calpe is home to some of the most beautiful beaches in Costa Blanca. These include Playa de la Fossa o Levante which has a blue flag certification and a number of small cafes where you can stop for a relaxing bite to eat.

If you fancy an active holiday, Calpe can definitely provide everything you need. Watersports at the beach is popular, including windsurfing and kiting. We'd also recommend a visit to the Natural Park of Penyal d'Ifac, where you can enjoy a slow ascent to the top and take in the breathtaking views.

Holidays to Calpe are also great for exciting evening entertainment and nightlife. There are a great selection of bars along Calle La Nina, open until the early hours. Benidorm itself is just a short journey away if you want to travel a little further away.
Search for Holidays to Costa Blanca in Calpe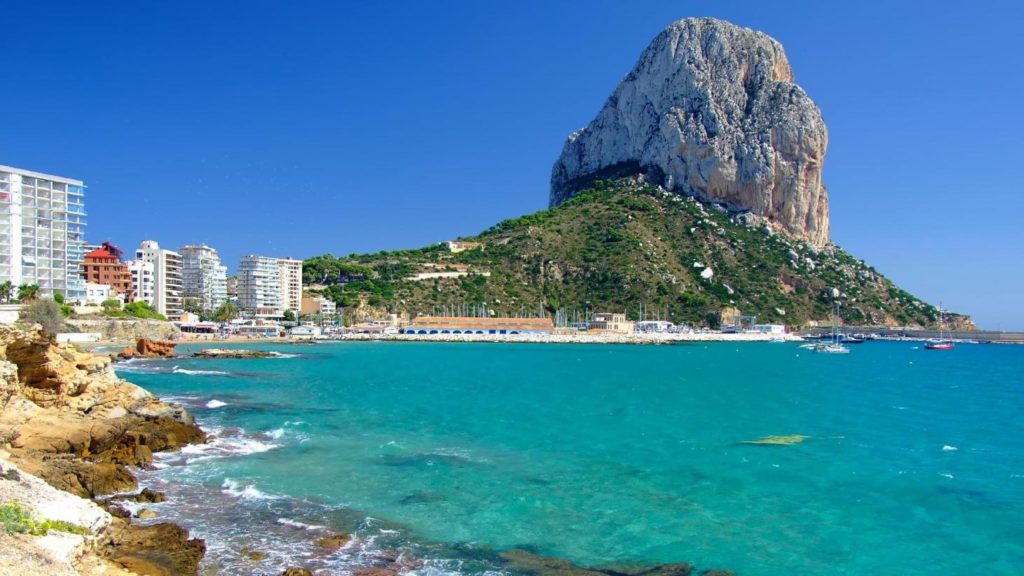 Cala de Finestrat, Costa Blanca
Despite being just 3km away from Cala de Finestrat has a completely different feel. It still has a very Spanish character, particularly in the mountain village of Finestrat which joins onto the seaside resort of Cala de Finestrat. The centre is packed with colourful old-style townhouses on tight cobbled streets and the atmosphere is incredibly relaxing.

What Cala de Finestrat's beach lacks in size, it more than makes up for with its beauty. This golden beach with softly lapping waters of the Mediterranean is the real attraction for holidays to Cala de Finestrat.
Search for Holiday Deals to Cala de Finestrat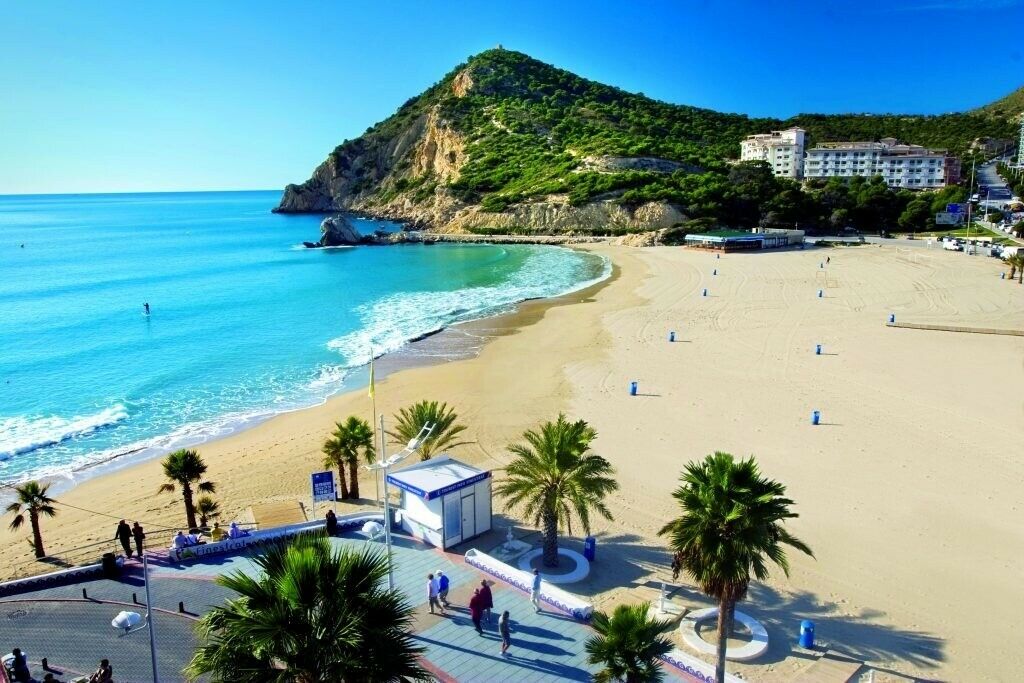 The animated port city of Dénia promises nothing but magic for your next getaway. Get set to be enchanted by history-stamped Costa Blanca squares and palm-lined pathways, while the magnificent marina glimmers in all its glory.
Search for Holidays to Costa Blanca in Dénia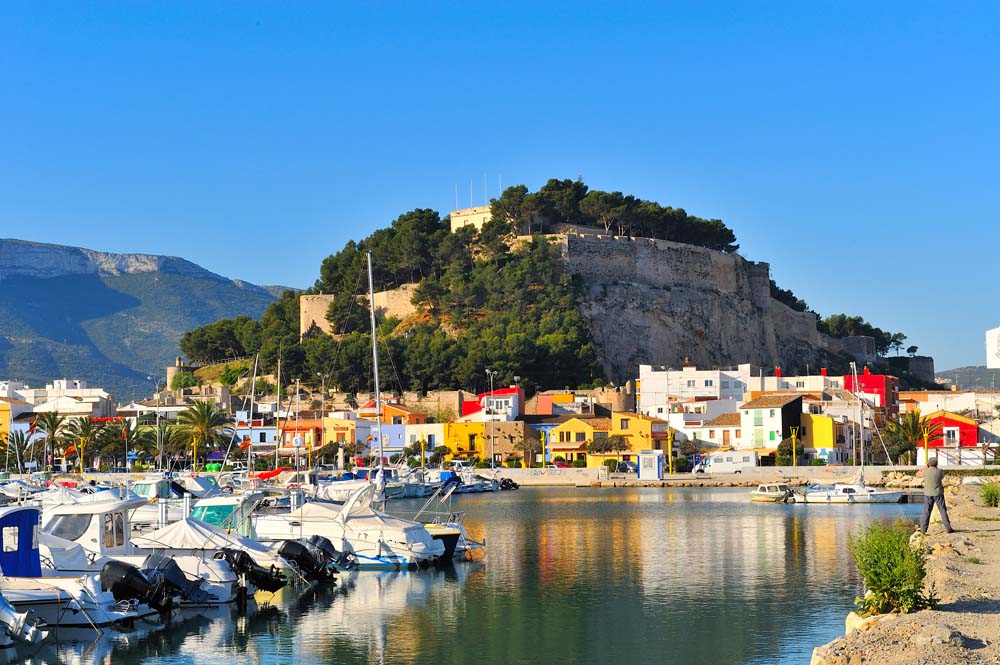 The historic town of Javea is a small, free of high rise buildings offering a relaxing holiday atmosphere. The local people are friendly and affable. The clean, warm, blue Mediterranean Sea laps the beautiful beaches and coves that Javea has to offer.

With its variety of landscape, ranging from sandy coastlines to rugged mountain areas, its mild year-round climate, its careful planning policies and extensive tourist facilities.

The town is situated between the San Antonio and La Nao points and enjoys the impressive and magnificent protection of Mount Montgó.

Approximately 1 hour and 30 minutes drive from Alicante towards the north-eastern tip of the Costa Blanca.
Search for Holiday Deals to Javea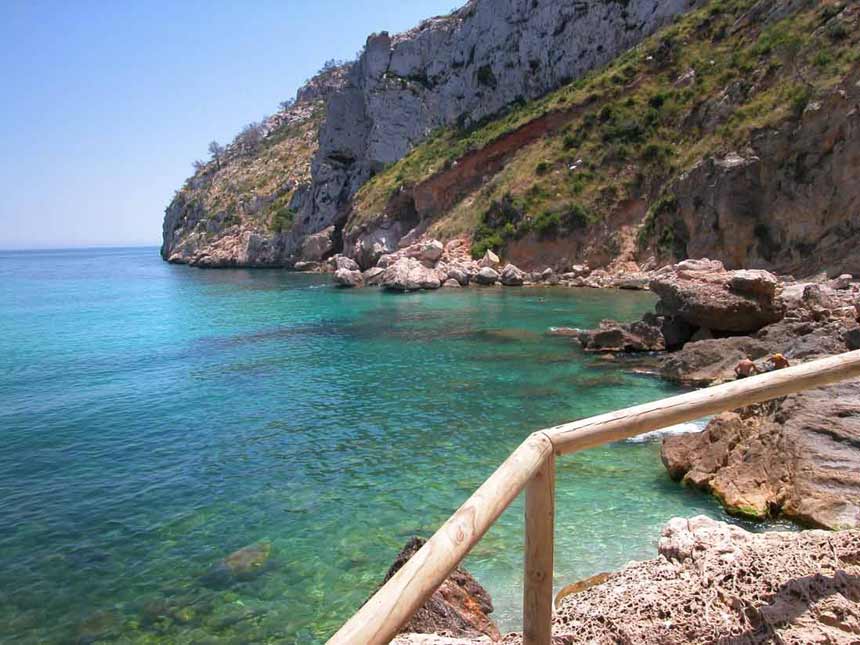 Torrevieja is situated on the Costa Blanca, approximately 40 minutes south of Alicante airport.

It isn't a resort in the package holiday sense, there are only a few hotels and the area is much loved by the Spanish who flock here during the summer months for their holidays. Torrevieja is surrounded by excellent urbanisations, all with pools and beautiful gardens and the whole area enjoys fabulous beaches with fine sand and crystal clear waters.

Beaches
All of the local Torrevieja beaches hold the European Blue Flag for 'Clean Sea' and excellent facilities. La Mata, Los Locos, El Cura, El Acequión and Los Náufragos together make up the beaches of the Torreviejan coast.

There are marvellous coves in the northern part, as well as the saline swimming pools. These can be found beside the Juan Aparicio promenade right in the centre of the town.
Search for Holidays to Costa Blanca in Torrevieja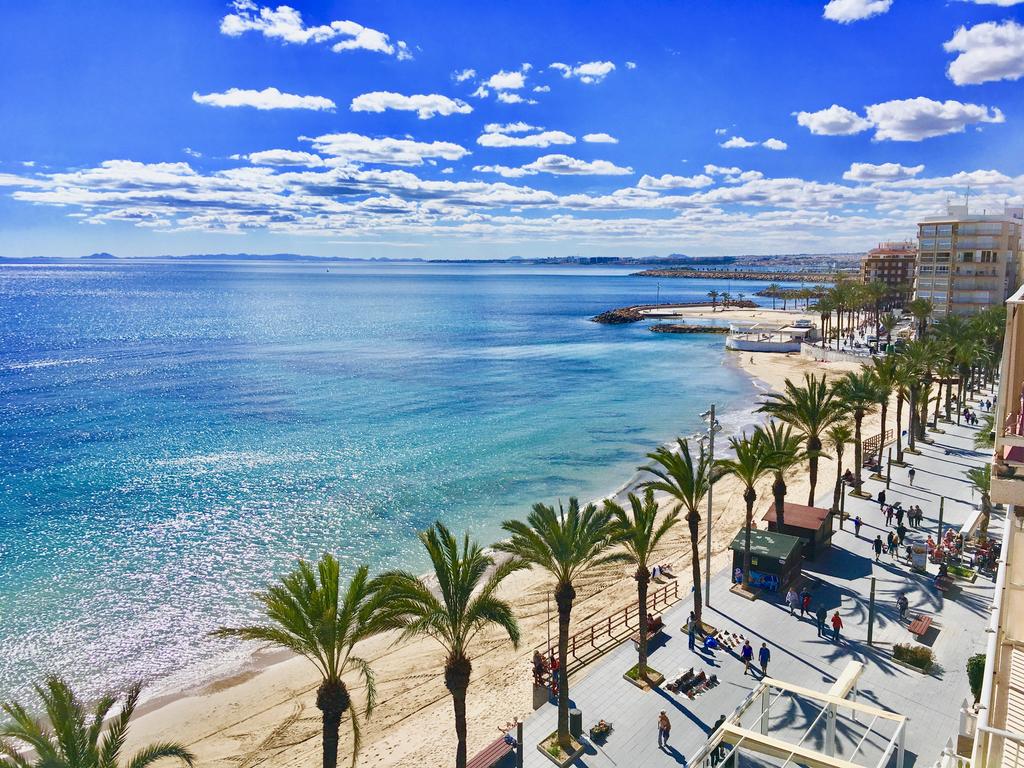 Villajoyosa, Costa Blanca
Villajoyosa is famous for its white, sandy Costa Blanca beaches and having blue flag status.

Architecturally colourful, Villajoyosa would remind you of the Brazilian cities namely Salvador de Bahia.

The long stretch of white sand is framed by a promenade with bars and restaurants mostly of a Spanish nature. Palm trees providing the necessary shade for a good day out.

The beach also has an extensive play area for small children.
Search for Holiday Deals to Villajoyosa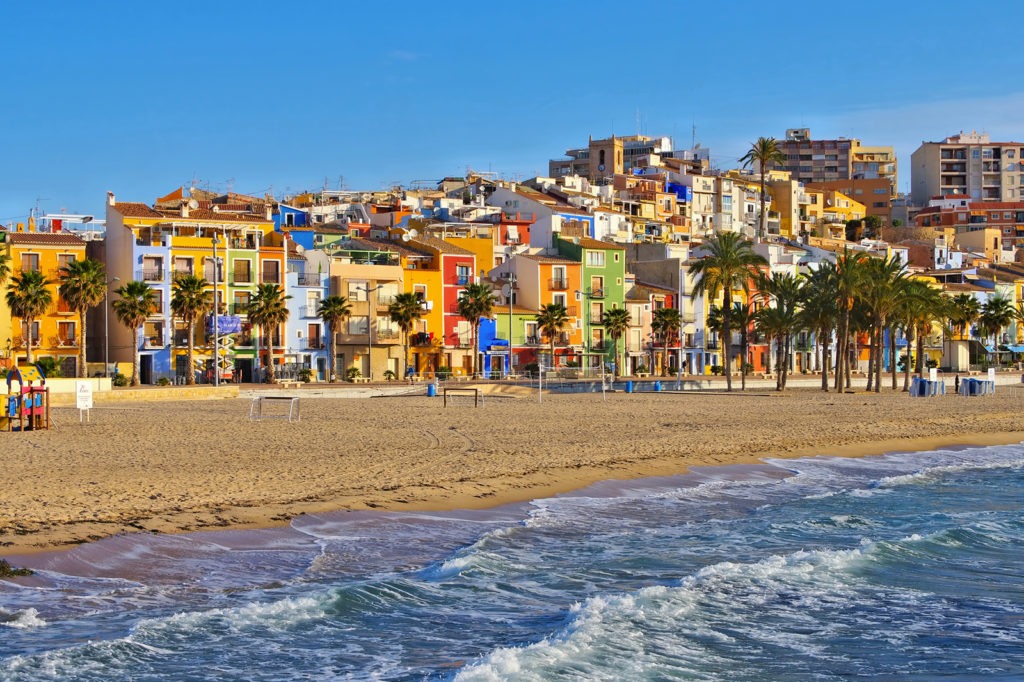 Holidays to Costa Blanca - Things to do
The Algar Waterfalls is in the beautiful Les Fonts de l'Algar Nature Reserve. Take a dip in the natural pools, admire the waterfalls and enjoy the peaceful surroundings.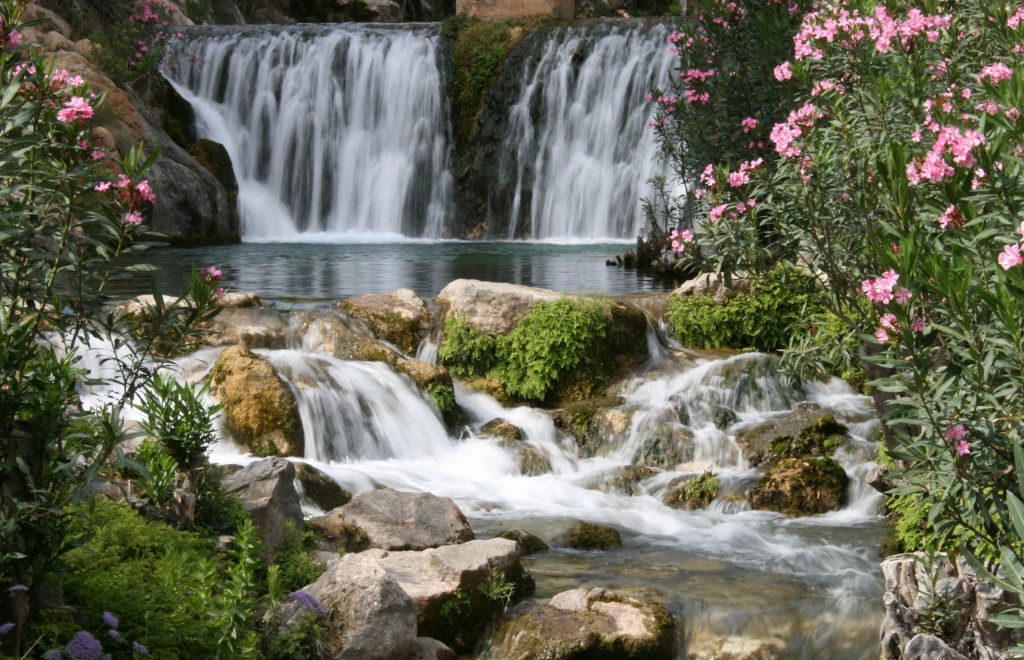 Terra Mítica Theme Park, Benidorm
Terra Mítica is a theme park in Benidorm which is divided into five themed areas. It's a great place to spend the day during your Holidays to Costa Blanca. The wide variety of rides and attractions makes it suitable for all ages. Terra Mítica is one of the most popular family activities to do on your Cheap Holidays to Costa Blanca.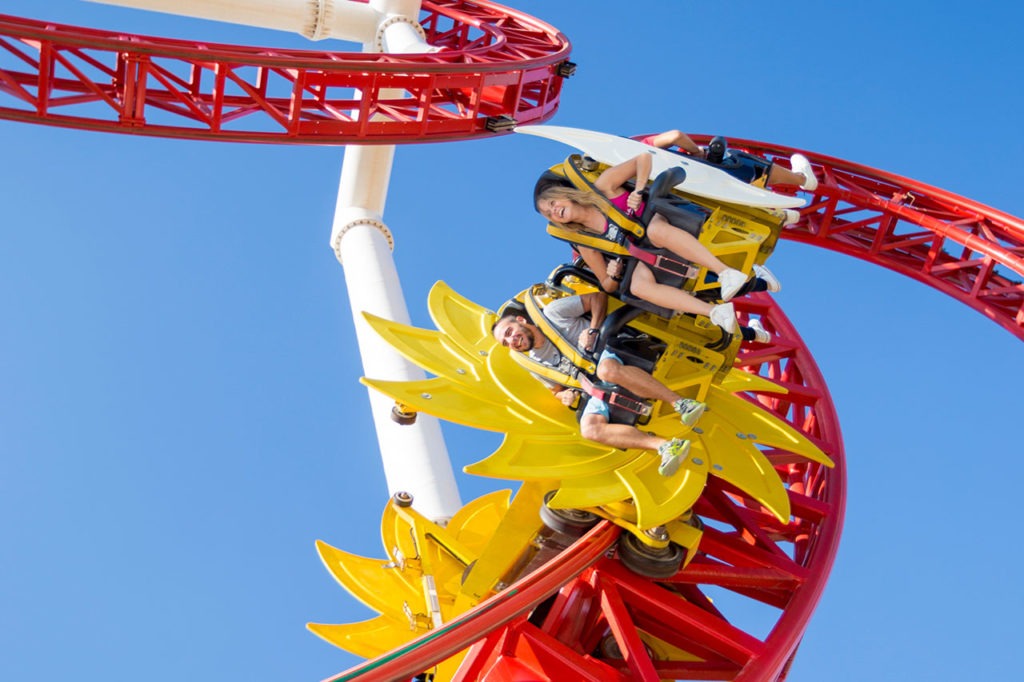 Terra Natura Zoo Theme Park, Benidorm
A must-visit is the Terra Natura a zoo theme park. The park has a special zoo immersion concept which mimics the animals' natural habitat and means visitors can get closer to the animals.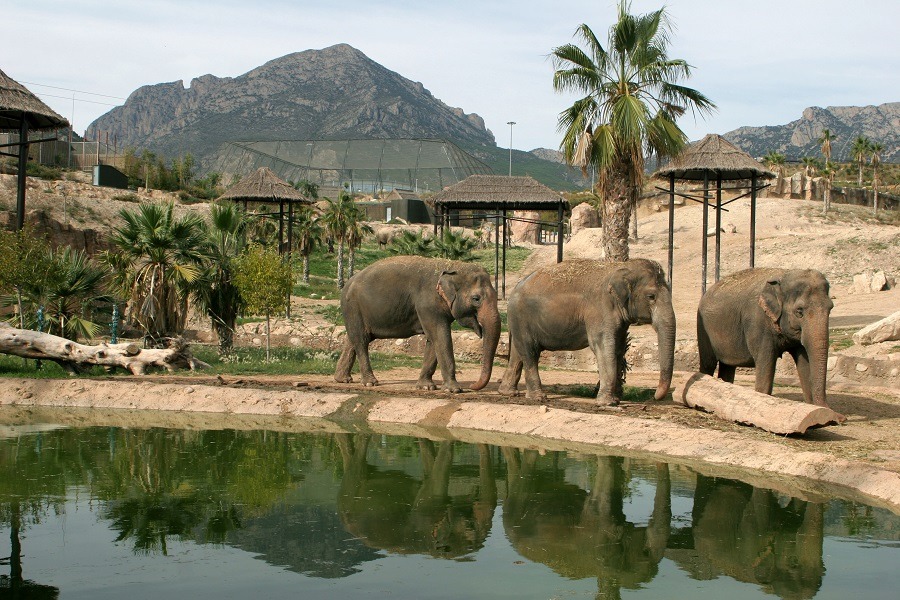 Aqua Natura Waterpark, Benidorm
The 40,000 m² water park is designed for anyone who wants to have an amazing day of fun in the water. The park includes a wave pool, water slides, children's pool and beach area where parents can relax in peace while the kids play in the water.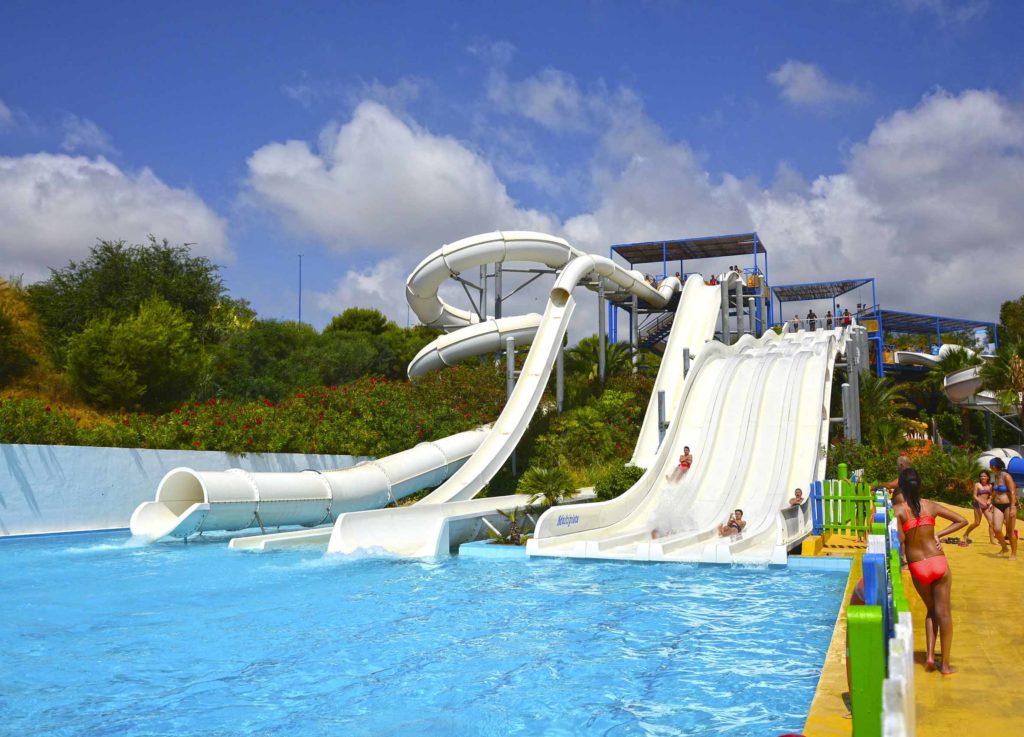 Rio Safari Park, Elche, Alicante
Rio Safari Park is a great place for a day out on your family holiday to Alicante. The park is surrounded by a forest of palm trees and is home to hundreds of animals from all over the world, it holds daily shows and animal encounters.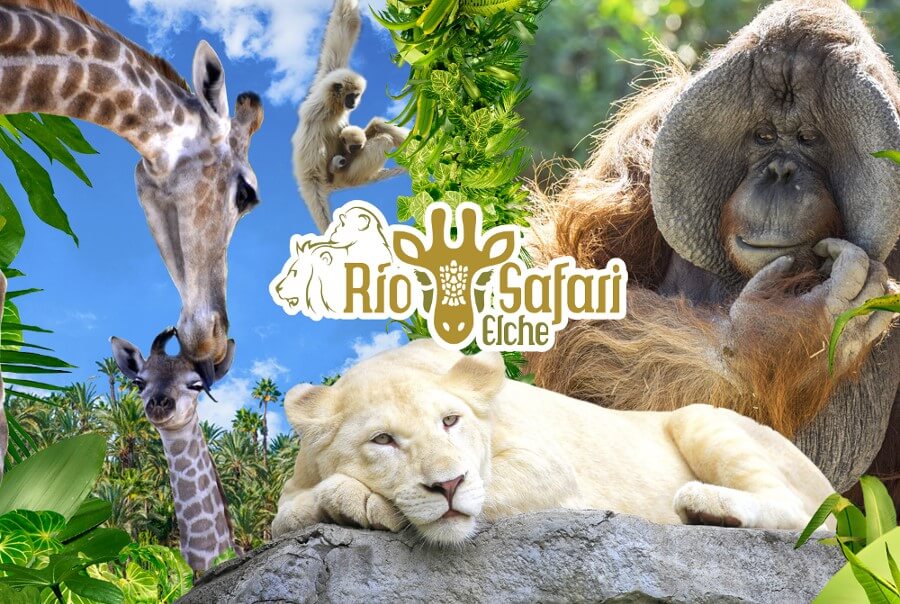 Aqualandia Waterpark, Benidorm
Don't go home without visiting the Aqualandia Waterpark. With no less than 15 water attractions and Europe's tallest water slide, this park offers a fun day out for all the family.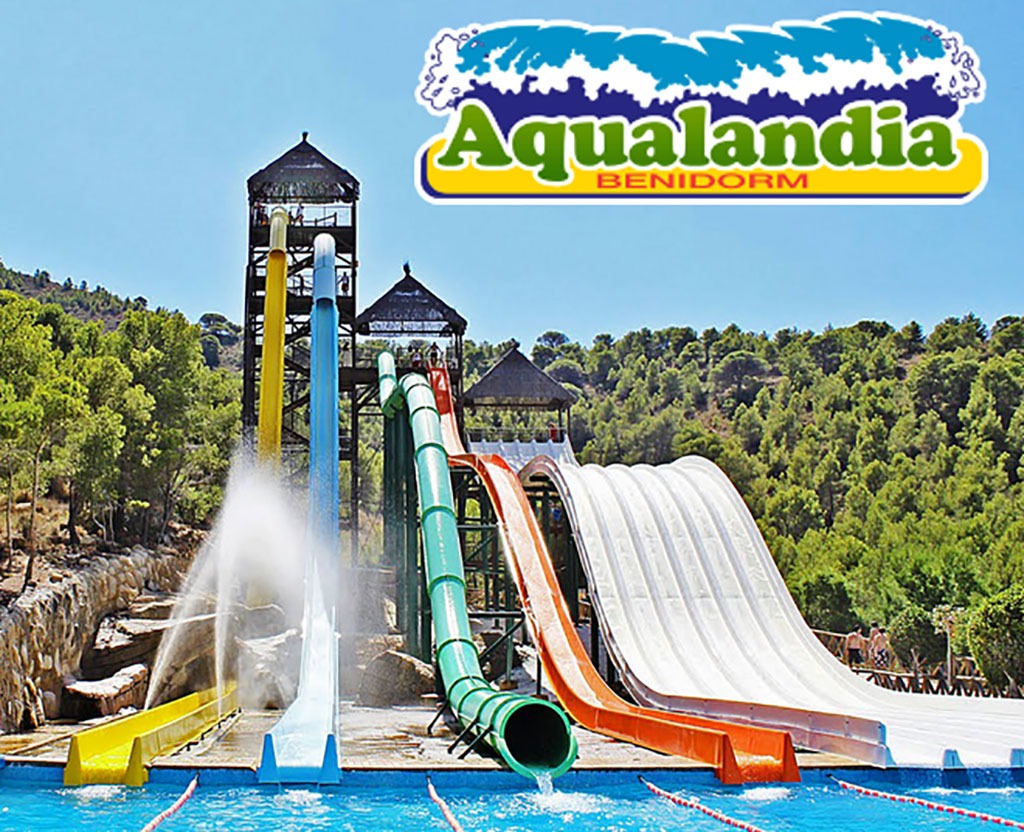 Swim with Dolphins, Mundomar, Benidorm
At Mundomar you can see a lot of different species of mammals, birds and reptiles. There are a number of daily shows and you have the opportunity to swim with sea lions or enjoy a special dolphin encounter. A day at Mundomar is an eventful and exciting day for children, both young and old.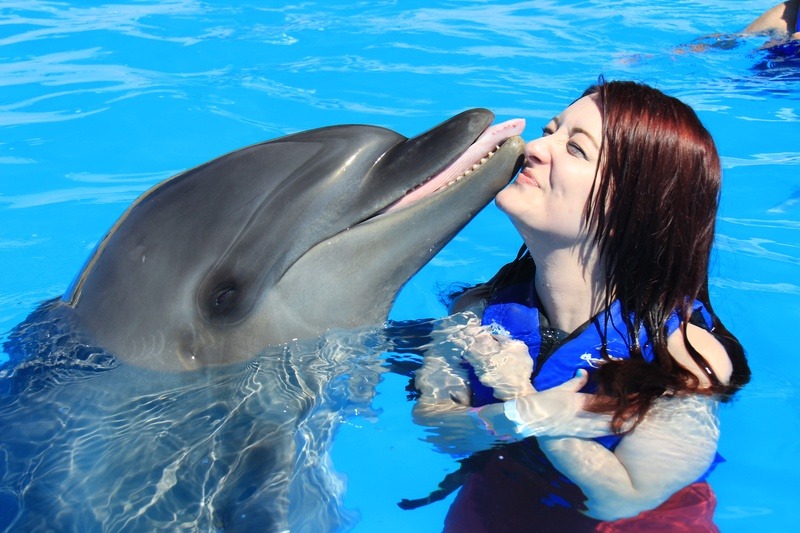 Visit the rock of Peñon de Ifach, Calpe
Penyal d'Ifac is a natural park located in Calpe in the region of Valencia. Climbing the rock gives you the chance to get close to the wildlife and gives you a 332 metres high view of the Costa Blanca. This activity is suitable for all ages.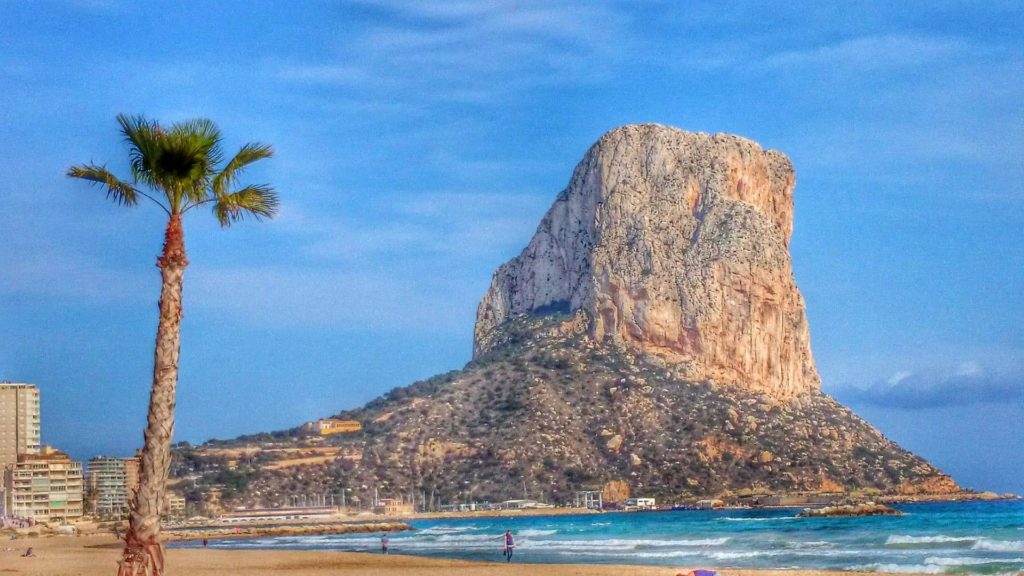 Chocolate Factory, Villajoyosa, Alicante
One of the best chocolatiers can be found in the province of Alicante, take a special day trip is a visit to the Valor Chocolate Museum in Villajoyosa. During a visit to the chocolate museum, you can learn all about the history of this delicious chocolate, get a tour of the chocolate factory and stop at the store to have a taste.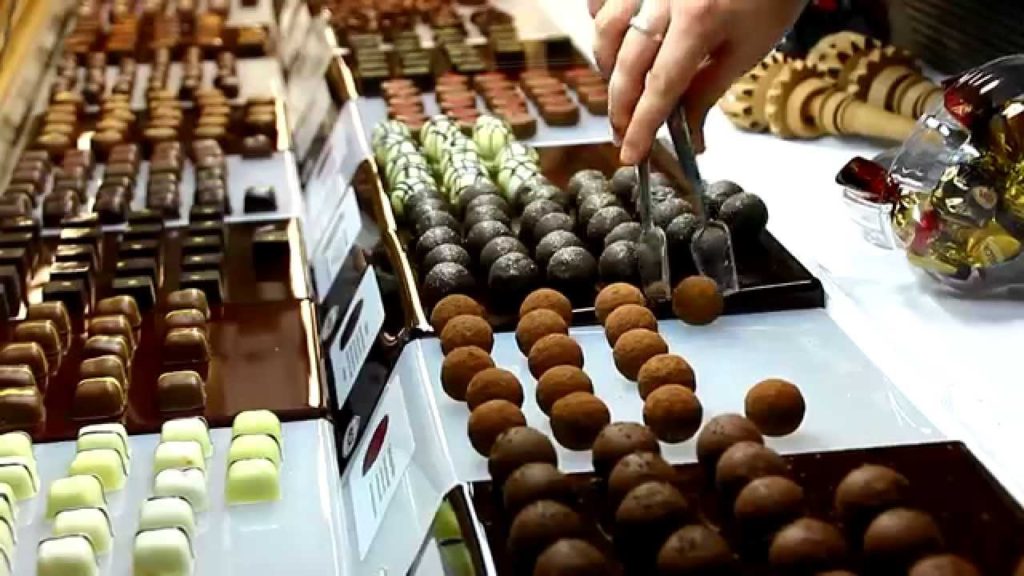 ARE YOU LOOKING FOR HOLIDAY DEALS FROM YOUR LOCAL AIRPORT?