Why choose Costa Brava for holidays?
Looking into Holidays to Costa Brava? The Costa Brava is located in the province of Girona in Catalonia, in the northeast corner of the Iberian Peninsula. It is well-known for the many resort towns such as Lloret de Mar and Blanes.  There are also many hidden gems on the Costa Brava, picturesque towns and typical fishing villages dotted along the rocky coast.
Popular Resorts for Holidays to Costa Brava
Lloret de Mar, Costa Brava

Lloret de Mar is situated in the southern part of the Costa Brava. This is one of the Mediterranean's most popular resorts and the liveliest holiday spot of the area. It has the best pubs and bars, located along its five main beaches. 
Search for Holidays to Costa Brava in Lloret de Mar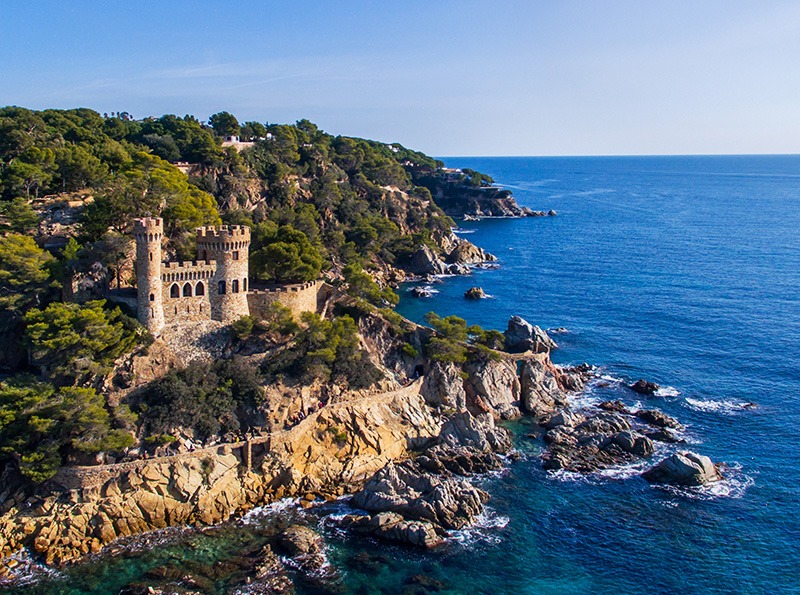 Tossa de Mar, Costa Brava

Tossa de Mar is a pretty town with cobbled streets, constructed around a magnificent ancient castle, located in the Spanish region of Catalonia on the Costa Brava. There is also a bustling beach life in this attractive resort which appeals to couples and families alike.  The main beaches around the town have many facilities such as showers, sun beds, kiosks, restaurants, bars, lifeguards, first aid, playgrounds and various land and water sports.
Search for Holidays to Costa Brava in Tossa de Mar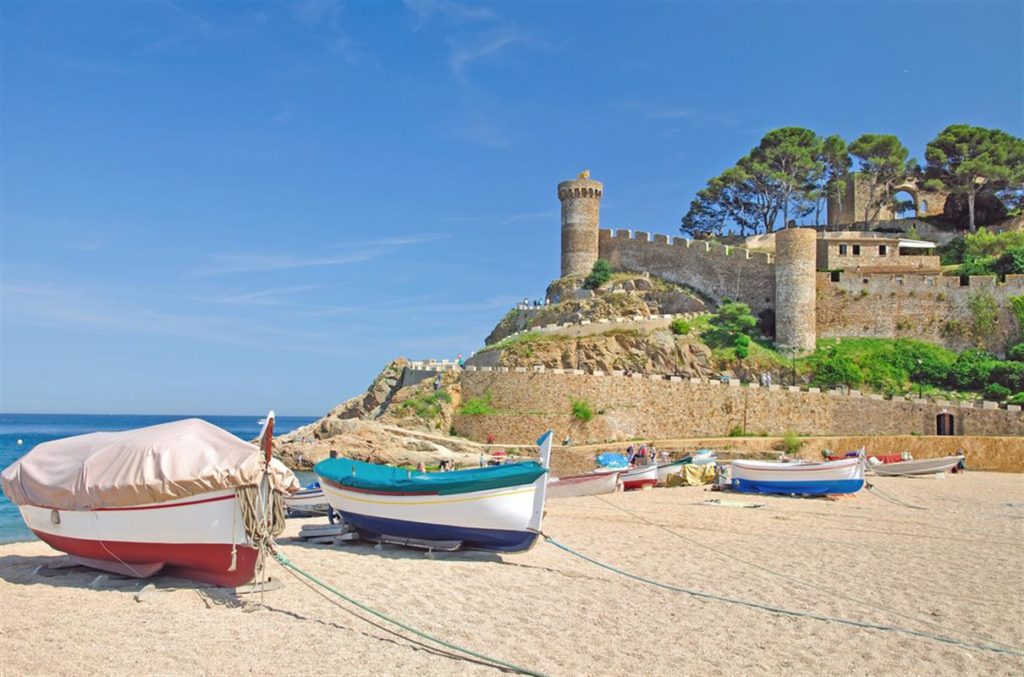 Recommended Hotels and Apartments in Costa Brava

Blanes is located in the Spanish region of Catalonia on the Costa Brava, 60 kilometres north of Barcelona airport.  The town of Blanes is steeped in history with beautiful churches to visit.  The medieval castle of Sant Joan still looks down on the town as it has done since the 13th century.

The beaches are the main attraction for the vast majority of tourists to Blanes are the sandy beaches and coves, with the incredible backdrop of mountain scenery, make this a perfect beach holiday location. There is a promenade running the full length of the beach strip with many terraces, restaurants and bars.
Search for Holidays to Costa Brava in Blanes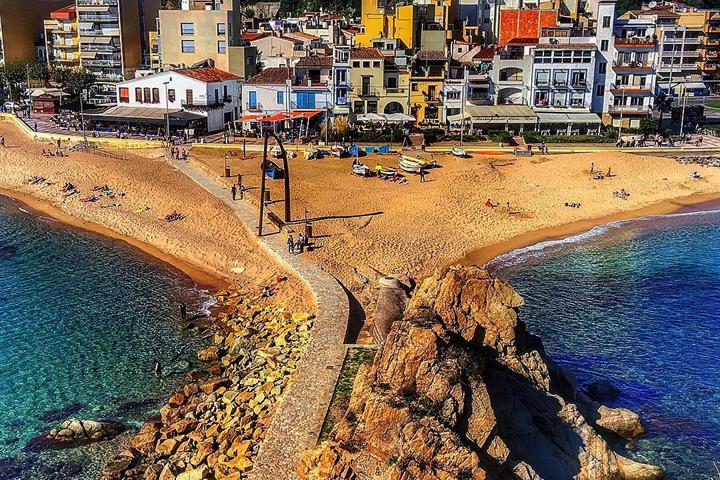 Pals is known as one of the charming villages you can visit in the Costa Brava. With an unspoilt beach, dunes, wetlands and rice fields, all part of a natural park. Pals has been so beautifully preserved thanks to a local doctor who, after the village had been neglected, took the lead in its restoration.

The village of Pals was declared a Site of Historical Interest in 1973.
Search for Holidays to Costa Brava in Pals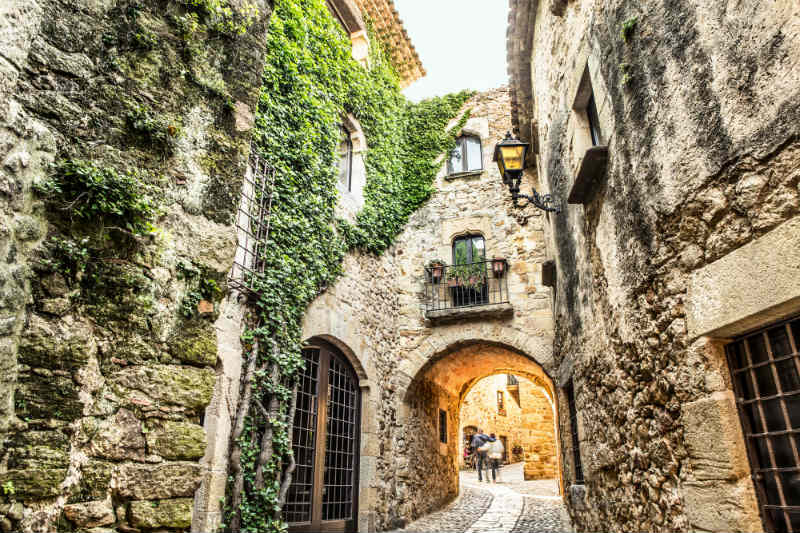 Calella de Palafrugell, Costa Brava
Calella de Palafrugell is an attractive resort, well known for its various rocky coves, sandy beaches and excellent fish restaurants.

With many excellent beaches with good facilities. The golden sand beach at Tamariu has showers, first aid and is good for diving.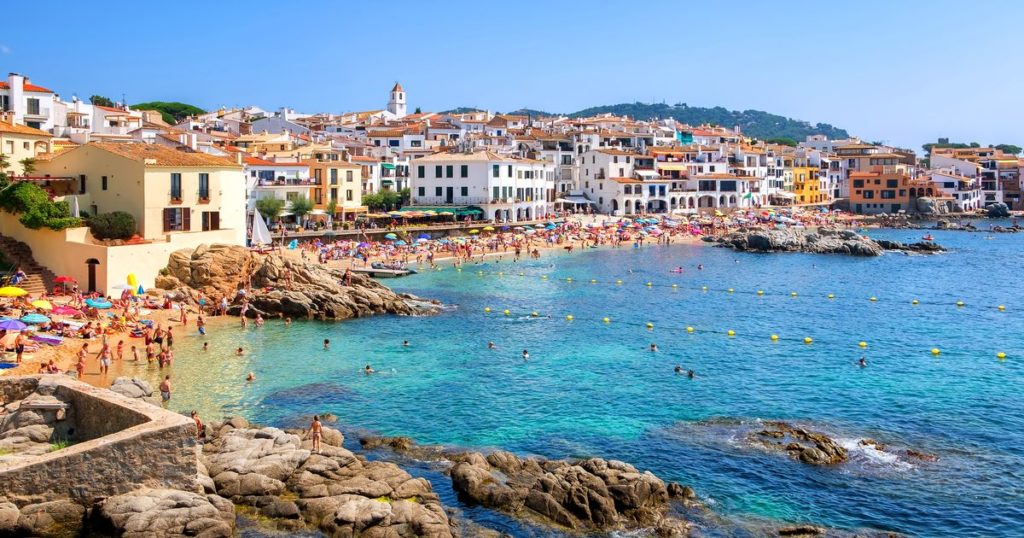 Estartit is located in the Spanish region of Catalonia at the northern end of the Costa Brava. Estartit's position, between the mountains and the plain of the River Ter, gives it the dual advantages of 15 kilometres of beautiful rocky coastline together with one of the longest sandy beaches on the Costa Brava.

Beaches
The municipal area boasts about 15 kilometres of long, varied coastline. 

Visitors to L'Estartit will find shallow, sandy beaches with a wide range of services for families on holiday. The small coves around the Montgrí coast are accessible only by foot or boat, but offer ideal diving conditions in peaceful surroundings.

Main Beach is the most popular bathing place, situated just opposite the main residential area in l´Estartit.
Platja de Griells is a quieter beach situated between Els Griells residential estate and the pleasant surroundings of the Vell Natural Reserve at the lower end. The major water sports companies operate from this beach.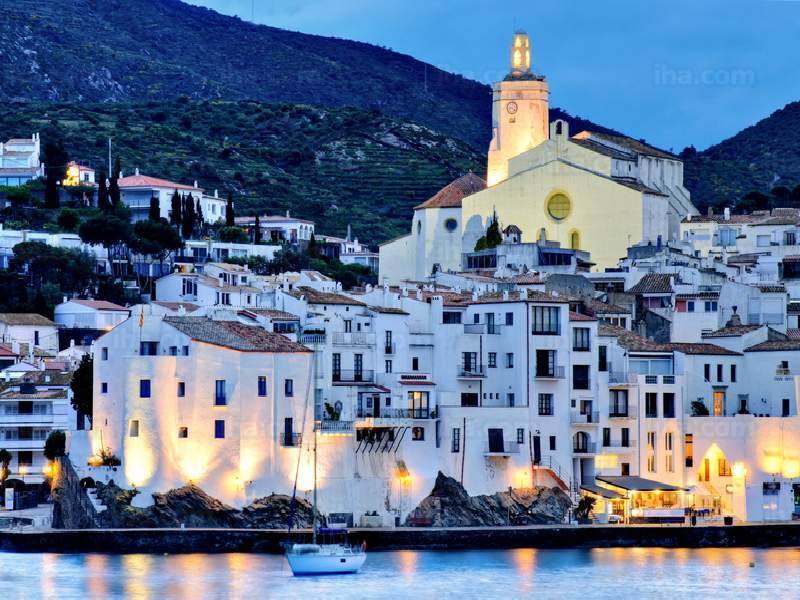 Roses is an essentially Mediterranean town with a notable tourist and seafaring tradition.  The town boasts excellent shopping, restaurants, bars, beaches, nightlife and sporting facilities.
Leisure & recreation
For walkers or mountain bikers there is the Aiguamolls nature reserve, a wonderful natural parkland and animal sanctuary stretching up from the coast to the Pyrenees Mountains.
Holidays to Costa Brava must include a water park. The fantastic Water Fun Park of Aqua Brava in Roses is great for families, plus you can try your hand at skydiving, boating, sailing and karting are available.
Beaches
Roses is near to some the most attractive and least crowded beaches of the Costa Brava. Just down the road, the vast stretch of beach runs all the way to historic Sant Martí de Empuries, which also has its own charming beach.
From here, a maritime walkway with views of the Roman ruins of Empúries runs as far as the fishing town of L'Escala with its own seafront promenade, beaches and tempting seafood restaurants.
Search for Holiday Deals to Roses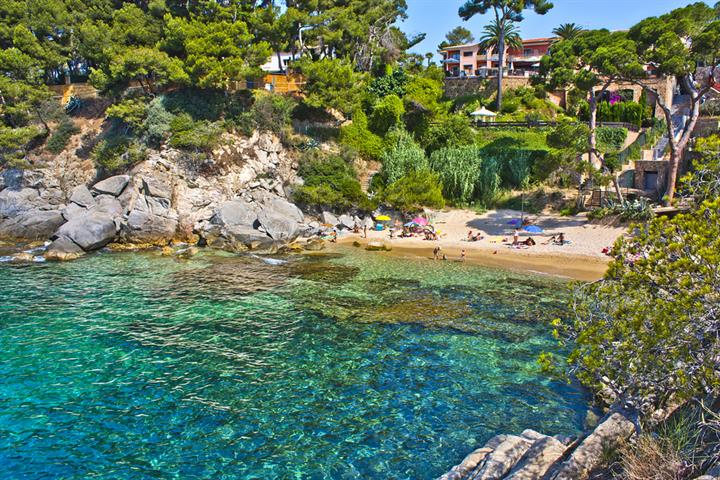 Cadaques is a great place to spend your holidays to Costa Brava. Expect to find a picturesque coastal town permeated with a sophisticated yet bohemian ambience which flows down every narrow street and around every corner.  It's charming and discover the magical beaches of Cabo de Creus and the vibrant cultural life of Cadaques that never sleeps.
The town has a vibrant nightlife and the streets in the centre have numerous bars and pubs where you can go for a drink and a dance, without it ever becoming too busy or noisy.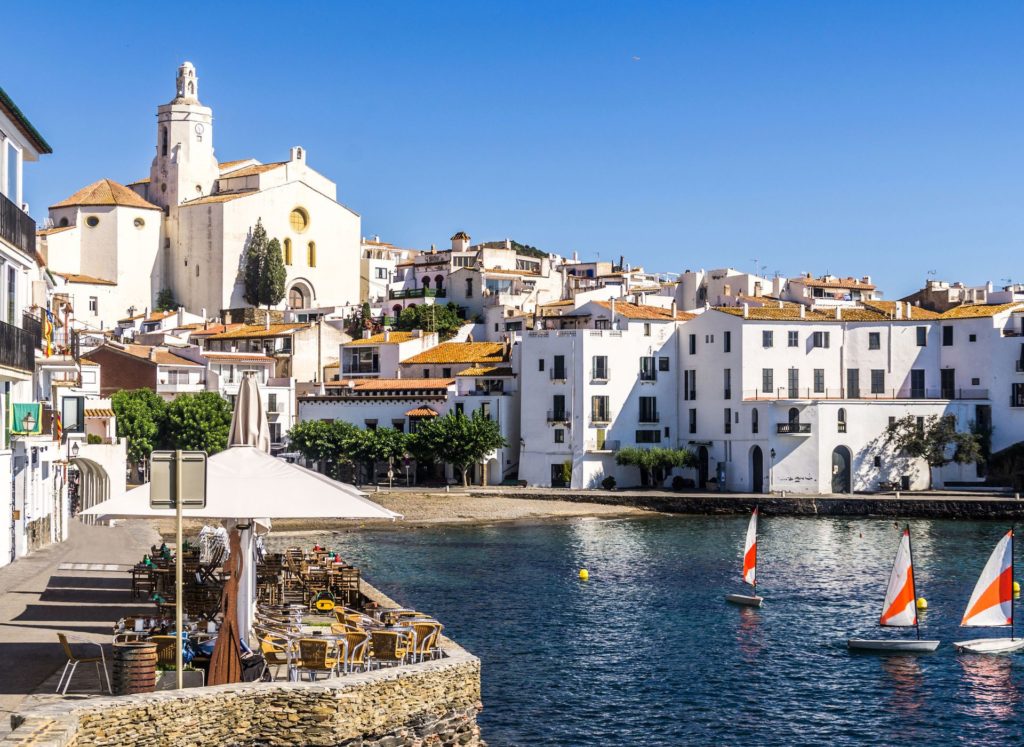 Holidays to Costa Brava - Things to do
AquaBrava Waterpark, Roses
Aquabrava is a well-known water park on the Costa Brava, with up to 19 different attractions, including dizzying slides, swimming pools for relaxing and artificial rivers for downhill rides.

There are also play areas for the little ones, with waterfalls and mini toboggans, among other things. Safety is guaranteed by several lifeguards and the highest quality standards.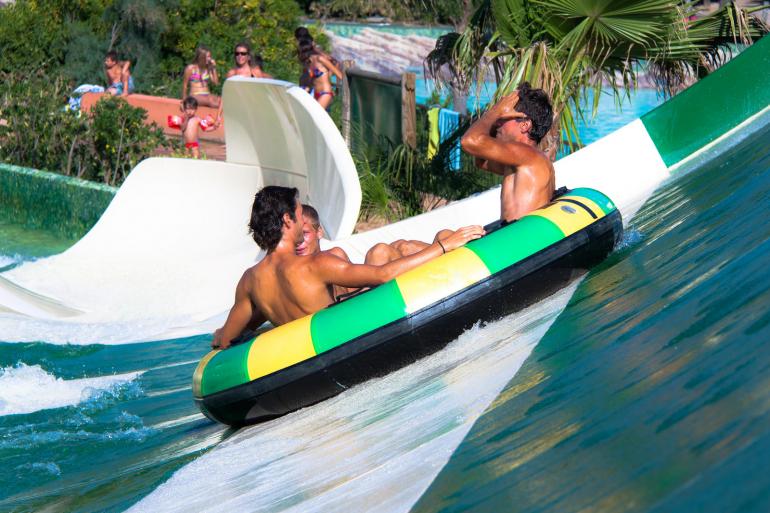 Water World, Lloret de Mar
Just outside the centre of Lloret de Mar you can visit the best waterpark of the Spanish east coast and about the biggest in Europe! It is called Water World, it is huge and it offers an ample range of attractions for all ages, such as water slides, a wave pool and hot tubs. It even has a 40-metre high slide which seems almost vertical!
Like Water World, Aquadiver has facilities for all ages: a wave pool, a hydrotherapy pool, a kids' pool, play areas for children, a picnic area etc., plus services such as sunbed rental, locker rental, showers, shops, restaurants and first aid.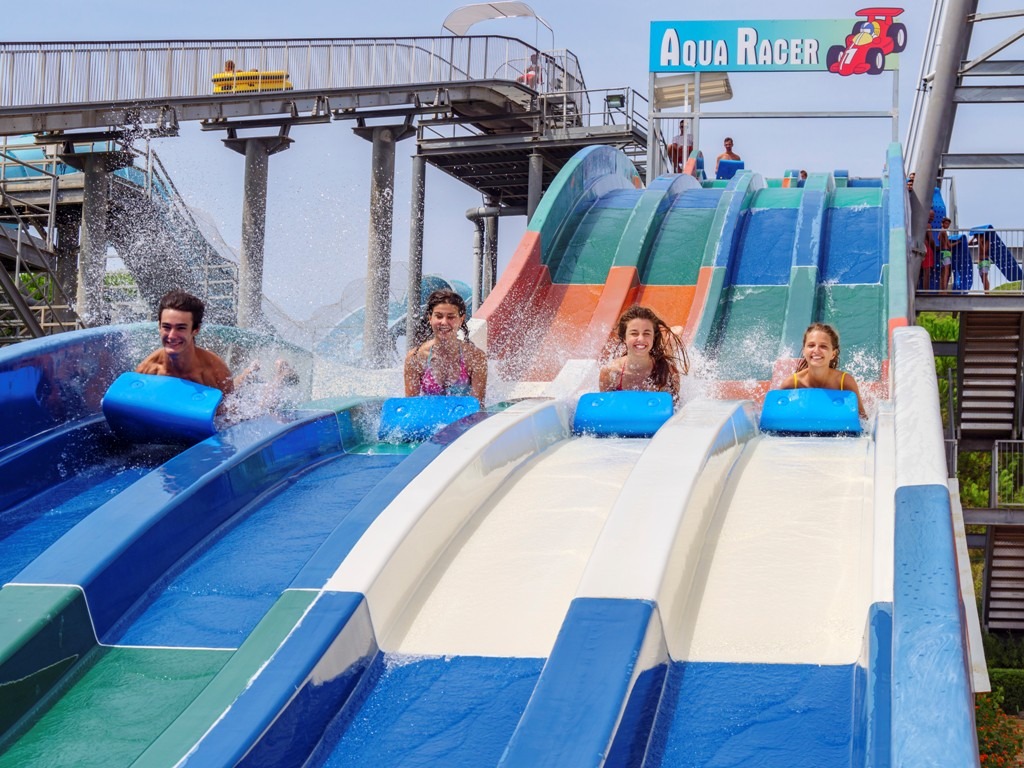 Butterfly Park, Empuriabrava
The Butterfly Park in Empuriabrava is a fantastic tropical garden of about 1,000 square meters, with different species of fauna and flora to discover and show your children. From turtles to parrots and from iguanas to exotic butterflies, it is a feast for the eyes!

The garden offers all animals and plants a tropical environment with a temperature of 28 degrees Celsius and a humidity level of 80%. You and your children will be amazed and feel you are on holiday in a different, wonderful world!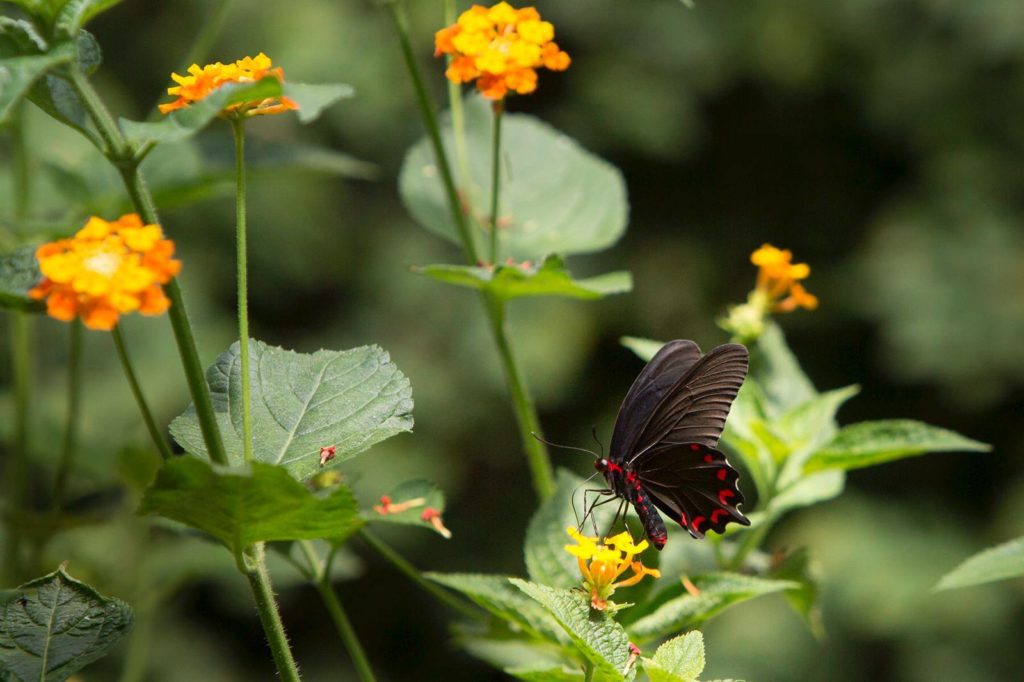 Cap de Creus National Park
Cap de Creus National Park takes you high up into the clouds on the eastern tip of the Spanish peninsula. It's a fair old drive – not to mention a walk – up to the top from the Dalí House at Port Lligat but the views are more than worth the trek. You'll feel like you've reached the top-of-the world, with little for miles except the squawks of seagulls circling above.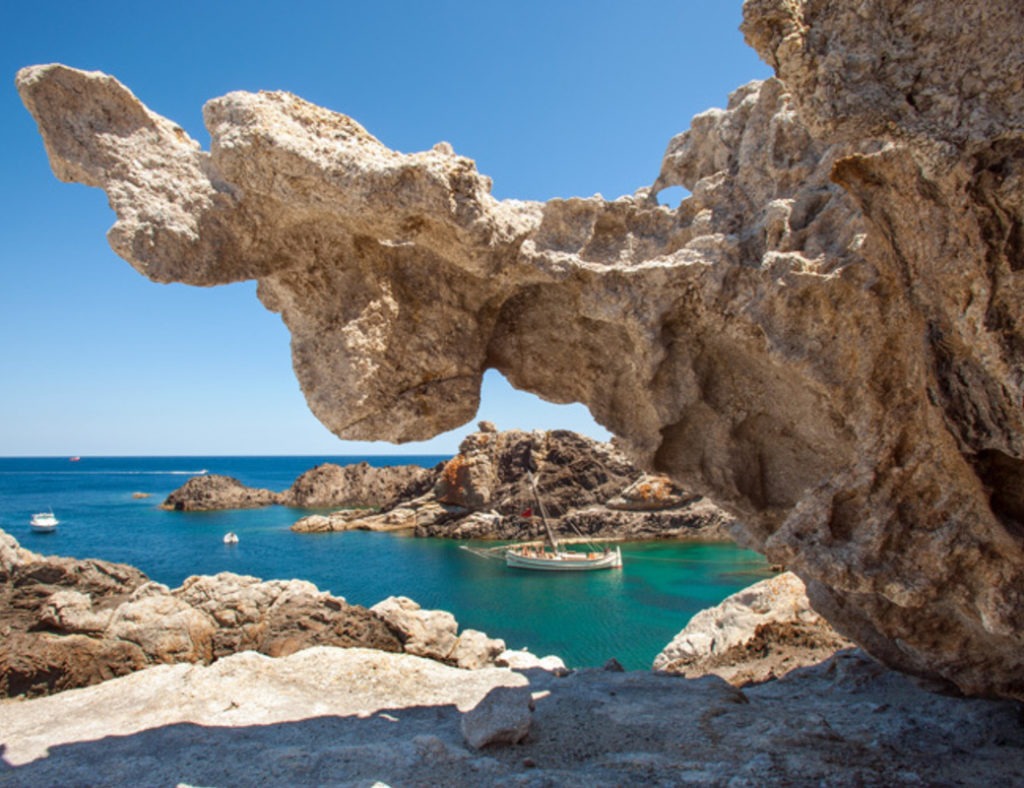 Taste some of the region's best wines
The Empordá has been a major wine producing area since Roman times and is still home to nearly thirty wineries.

One of the largest and most significant estates is Castillo Perelada Winery, in the small village of Perelada. The winery hosts in-depth tastings in a smart tasting room as well as cellar tours and visits to the nearby wine museum in a 14th-century castle. They can also arrange visits to their vineyards.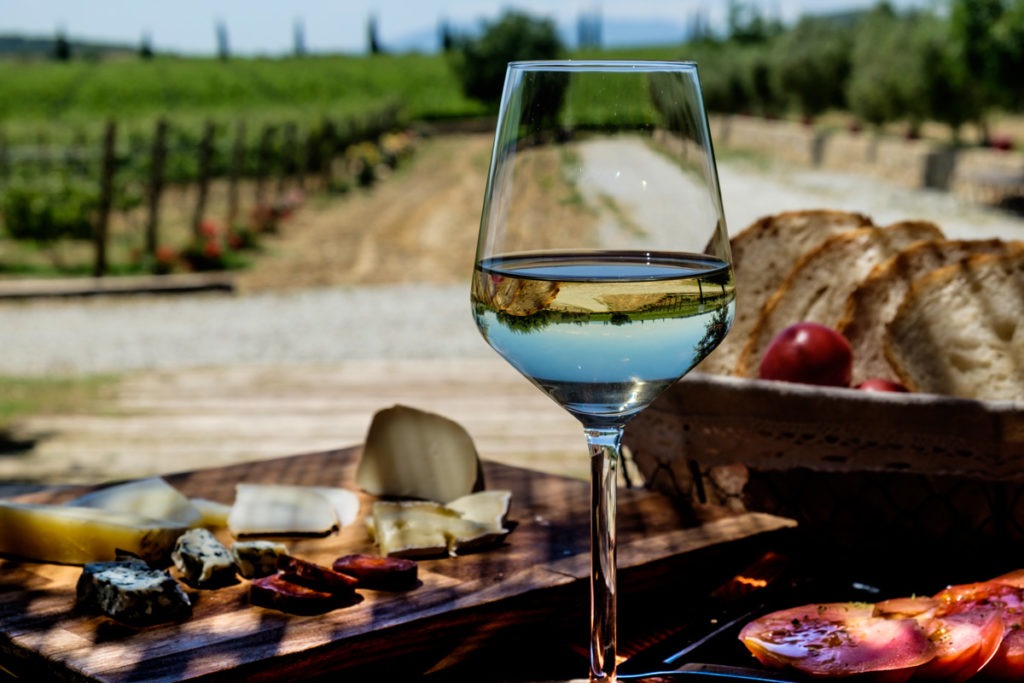 ARE YOU LOOKING FOR HOLIDAY DEALS FROM YOUR LOCAL AIRPORT?