HOLIDAYS TO Costa del Sol
Why choose Costa del Sol for holidays?
Looking for Holidays to Costa del Sol? Hugging the southernmost tip of Spain, the Costa del Sol is a vibrant holiday destination, perfect for groups and families alike.
If you're looking for a chilled beach holiday, you won't be disappointed. The Costa del Sol is graced with miles of beautiful coastline, and with an average 11 hours of sunshine a day. Getting that perfect time won't be too difficult.
From fun-filled activities in Fuengirola to the architecture of Marbella, a holiday to Costa del Sol is guaranteed to be unforgettable.
Popular Resorts for Holidays to Costa del Sol
Benalmadena, Costa del Sol
Benalmadena is a tale of three parts – the hilltop Old Town, the bustling downtown and a choice of stunning beaches, tonnes of children's attractions, an old town and a marina to explore. In addition, you've also got the Sea Life Aquarium and the Selwo marina. The Parque Paloma is a landscaped garden teeming with wild animals.
Search for Holidays to Costa del Sol in Benalmadena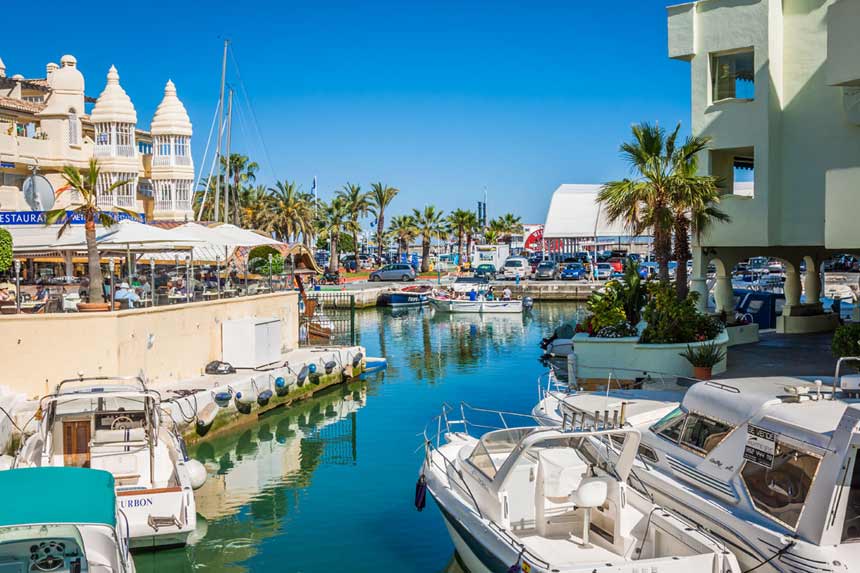 Torremolinos, Costa del Sol
Torremolinos is a Spanish paradise From beaches and hiking trails to tapas routes and botanical gardens, the resort is packed with attractions for all ages.  Above all, the beach is the big star in Torremolinos all of nine kilometres'.  The main stretch is called Playa La Carihuela.  The blue flag beach means its really clean. Montemar beach is a 10 minutes walk away. 
Search for Holidays to Costa del Sol in Torremolinos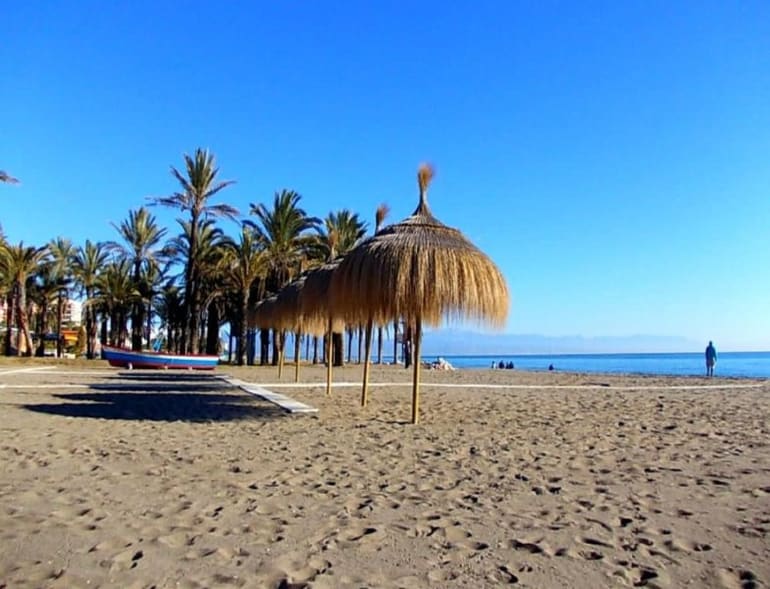 Fuengirola, Costa del Sol
Situated between Torremolinos and Marbella with its long sandy beaches and a wide-open promenade make Fuengirola a family-friendly choice on the Costa del Sol. Fuengirola has eight kilometres of glistening sand split into eight beaches.
Search for Holidays to Costa del Sol in Fuengirola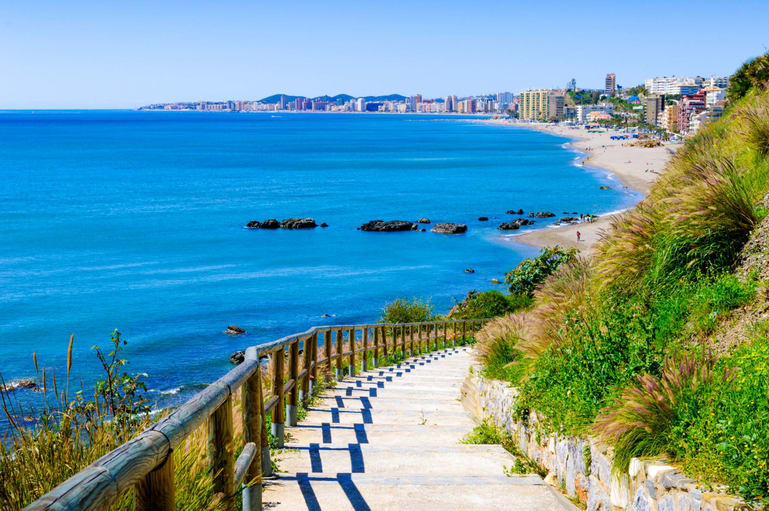 The jewel of the Costa del Sol is the star with a choice of beaches and some incredible sights. Sheltered by the impressive Sierra Almijara mountain range, this once sleepy fishing village is now one of the most popular tourist resorts along the coast.  Nerja has more than its fair share of fabulous beaches, boasting 16 kilometres of beaches with soft sand and sparkling calm water.  All major water sports are available along the coastline, including water skiing, scuba diving and sailing.
Search for Holidays to Costa del Sol in Nerja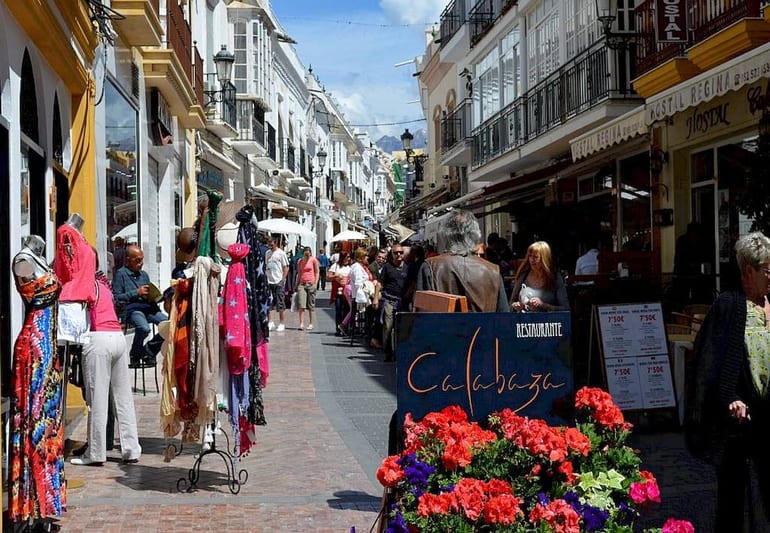 Holidays to Marbella are a favourite with families and sun-worshippers alike with soft sands and good times at resorts such as Nikki Beach, the history of Marbella Old Town or the glitz and glam of Puerto Banus, there's plenty to explore.  In the famous Plaza de Naranja Orange Square you can relax away the hours, sipping sangria, taking in the beautiful surroundings and people, visiting the charming boutiques and gift stores. 
Search for Holidays to Costa del Sol in Marbella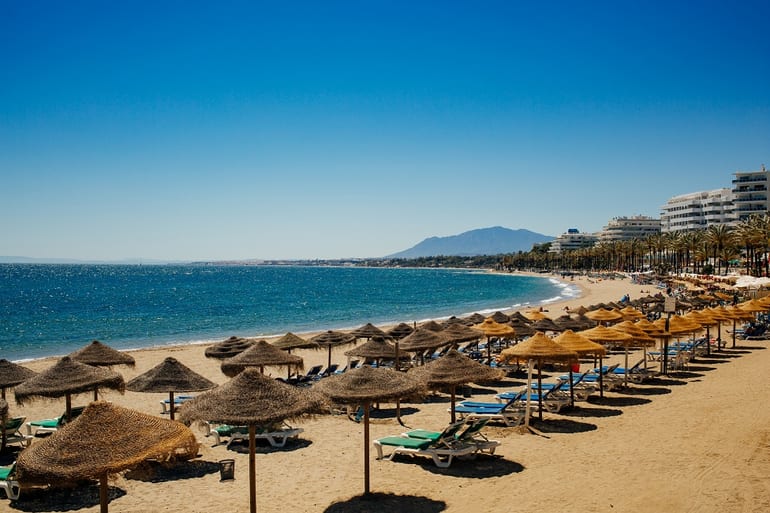 Puerto Banus, Costa del Sol
A luxury marina with a pretty expensive vibe, Puerto Banús has everything that a discerning party animal could possibly wish for in one have it all resort. Puerto Banus has fast become a mix of jet set playground, combined with hen and stag party hang out. Here you can while away hours sipping a cocktail in the port watching the super rich on their luxury yachts and the Ferraris and Lamborghinis drive by.
Search for Holiday Deals to Puerto Banus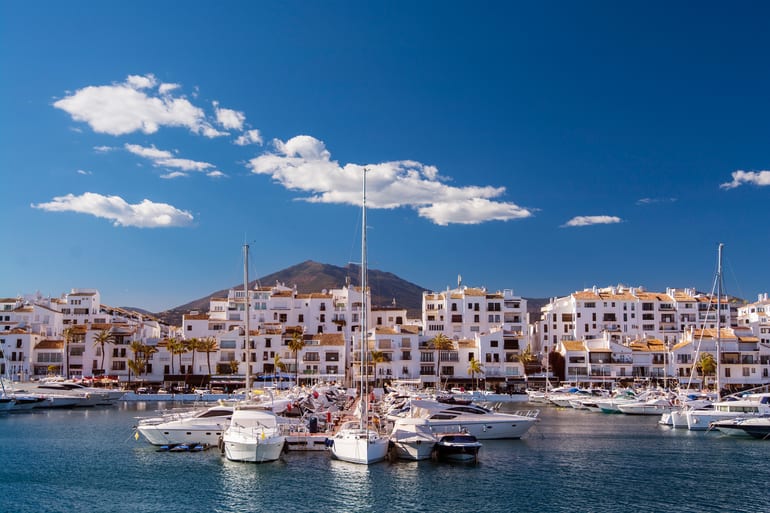 This beautiful Spanish town is a gorgeous spot for a seaside getaway, with more beach than you could possibly need right on your doorstep! Many of Estepona's beaches have been awarded the blue flag status for their high standards of cleanliness and hygiene.

In front of Estepona town is La Rada Beach, a long beach of golden sands, where you can enjoy activities such as Kayaking and windsurfing. The wonderful El Cristo beach is located to the west of the town and is an excellent beach for families and it is sheltered within a cove.
Search for Holiday Deals to Estepona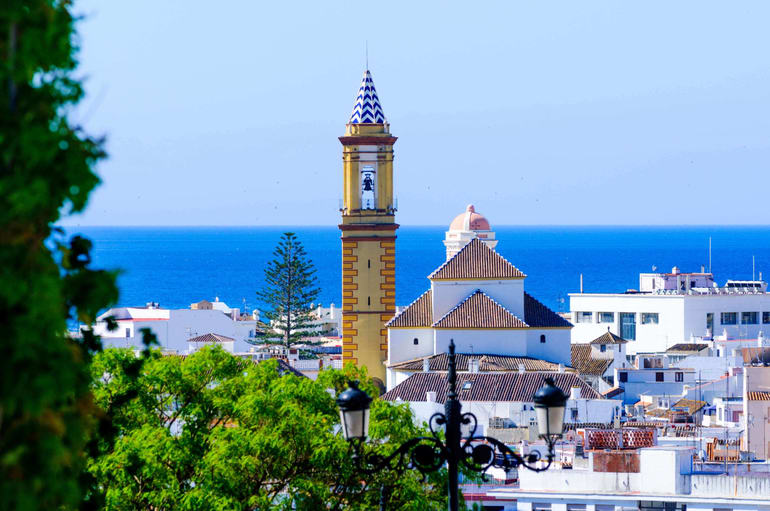 Holidays to Costa del Sol - Things to do
Visit the lost village of Acebuchal
Known as the "lost village", this community is located just five kilometres from the beaches of Nerja and is surrounded by the Sierra Tejeda, Almijara and Alhama Natural Park. It is one of the most picturesque, hidden treasures in the region, worth a visit.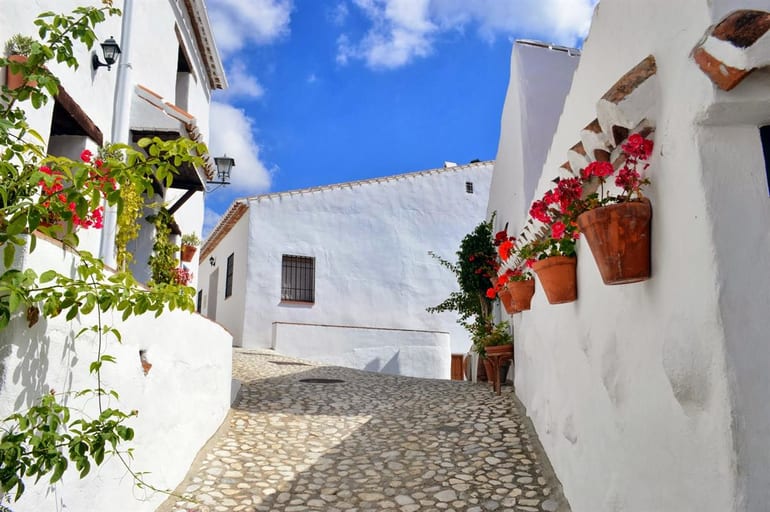 Visit El Torcal Natural Reserve
El Torcal is situated a few kilometres from Antequera the nature reserve is full of fascinating rock formations. Some of them are among the oldest in Europe which give the landscape a surreal and alien atmosphere.  The reserve is also home to many species of flora, fauna and wildlife such as the ibex, the golden eagle and the griffin, cave paintings and dolmens.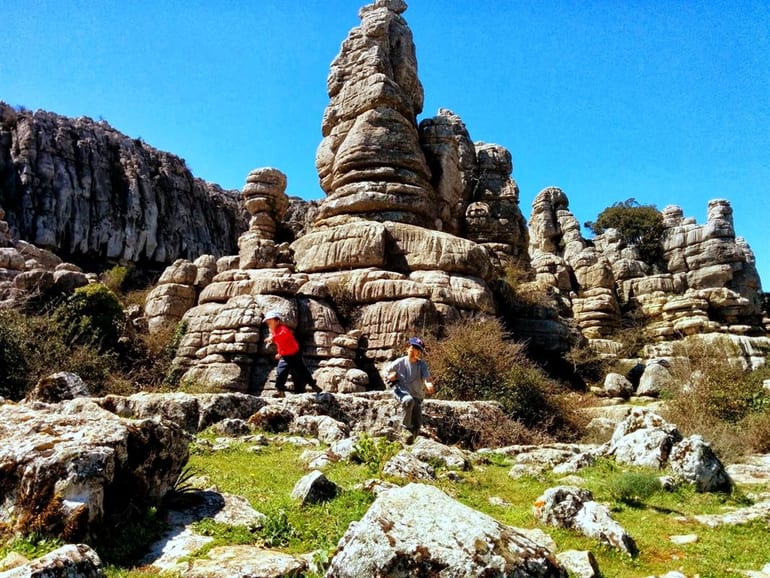 Walk along El Caminito del Rey
Caminito del Ray was until recently as "the most dangerous path in the world", the Caminito del Rey was recently renovated to be safer and more secure. In just a few months it has become one of the most visited attractions in the province of Malaga.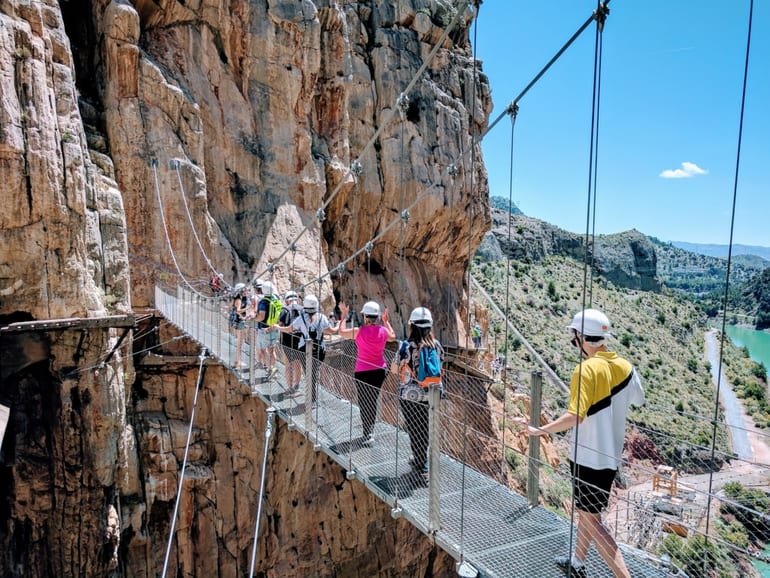 The Nerja Caves are some of the most impressive natural attractions in Spain. In 1959 they were discovered by chance by a group of boys. The caves have revealed numerous wonders to scientists over the years. 

From the longest limestone column in the world, to cave paintings made by the Neanderthals who lived more than 42,000 years ago. The Nerja cave system conceals countless, impressive and wonderful archaeological and geological treasures. A visit not to be missed.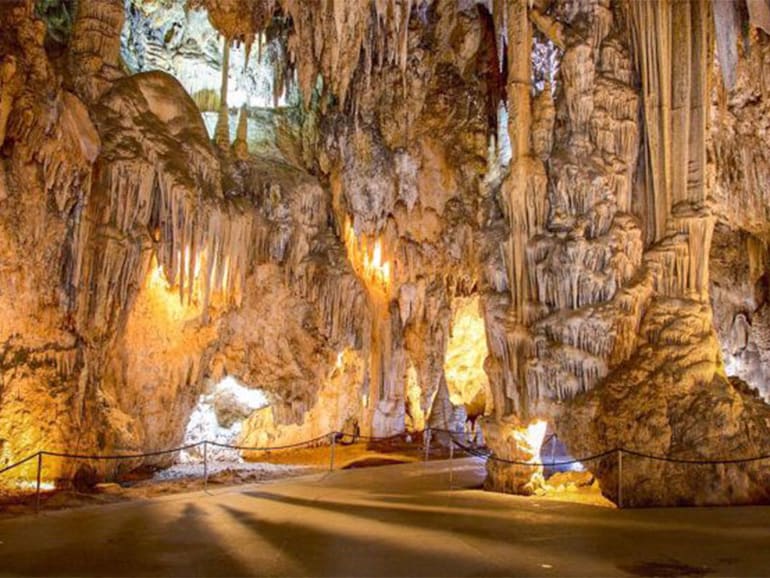 Feel the thrill at Fly4Real's outdoor skydiving simulator
The newest adventure to experience on holidays to Costa del Sol is Fly4Real's outdoor skydiving simulator. Situated above the municipality of Campillos in Malaga, it is suitable for anyone aged five to 95.  Guided by professional instructors, you will learn to hold your body in the air as the wind rushes up at you.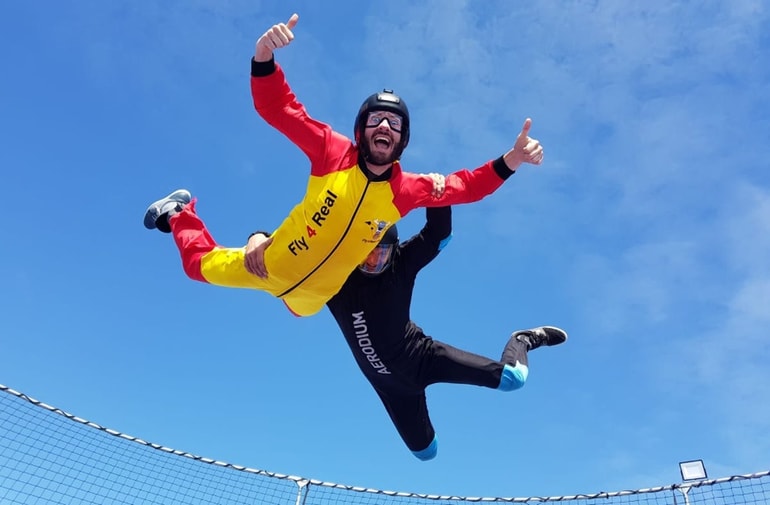 For golfers, The Costa del Sol features more than 70 fabulous golf courses, which has earned the Costa del Sol its nickname of Costa del Golf. With year round sunshine this is a golfer's paradise. 
The region is a perfect place for mountain-biking and hiking in the nearby hills and mountains. For the more adventurous a hike up the iconic La Concha is a must. Though be careful, it is as high as Ben Nevis it isn't to be underestimated.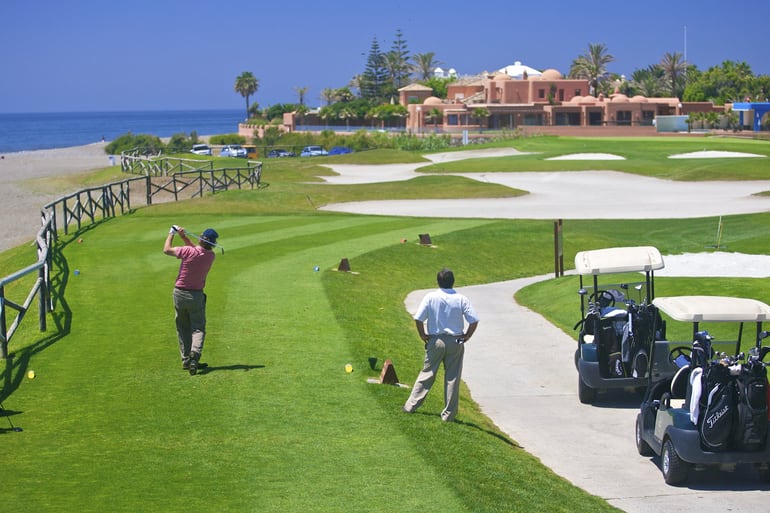 Spain is a very family-friendly place and kids are welcomed wherever you go. The Costa del Sol has a whole host of fun places to go and things to do ranging from days spent on the beach, swimming and playing ball games. Take in an amusement parks like Tivoli World in Benalmadena or the Parque Acuatico Mijas Water Park in Mijas Costa. 

If you love animals, there's the Bioparc Zoo Fuengirola, Sealife Centre Benalmadena, Butterfly Farm Benalmadena, Crocodile Park Torremolinos and the Selwo Safari Park in Estepona.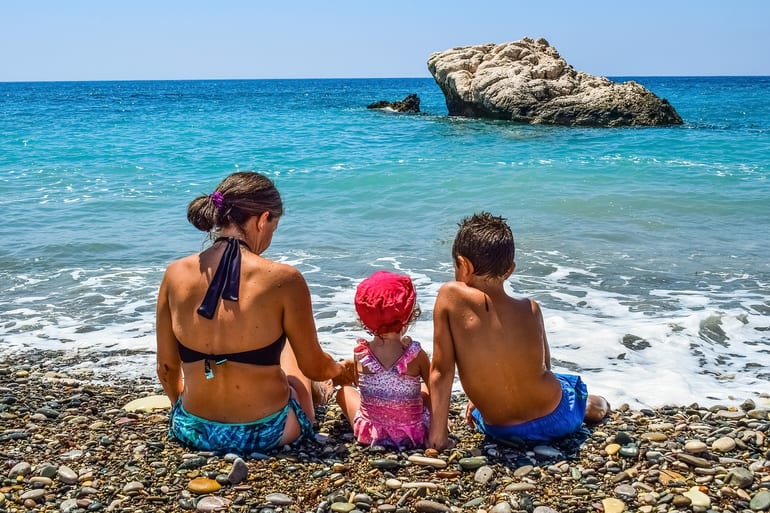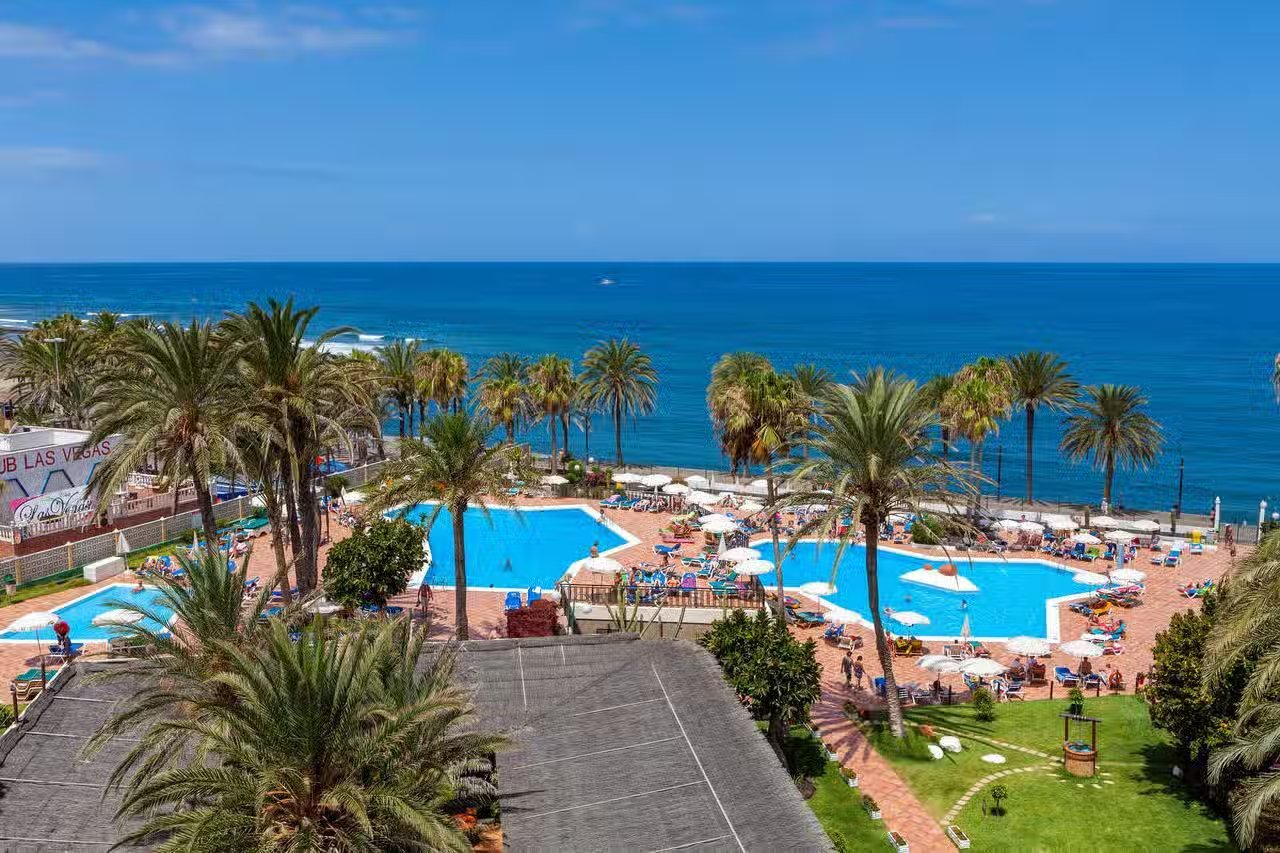 ARE YOU LOOKING FOR HOLIDAY DEALS FROM YOUR LOCAL AIRPORT?