Why choose Gran Canaria for holidays?
Are you looking for holidays to Gran Canaria? Gran Canaria has got it going on. It's an island that boasts a little bit of everything. Rolling sand dunes, rich forests, sleepy local villages and world-class cities. What is Gran Canaria famous for? Great beaches.
An effortless mix of nature, nightlife and doing sweet nothing. Gran Canaria holidays are hard to beat and have something to suit all ages.
Popular Resorts for Holidays to Gran Canaria
Puerto de Mogán, Gran Canaria
The marina at Puerto de Mogán, with its bougainvillea arches, white-washed houses, and narrow lanes, is Gran Canaria's prettiest seaside spot. Similarly, it is also home to some the island's best restaurants. The resort is still small enough to feel cozy and upmarket and Mogán is close to several of the island's best beaches.
Search for Holidays to Gran Canaria in Puerto de Mogán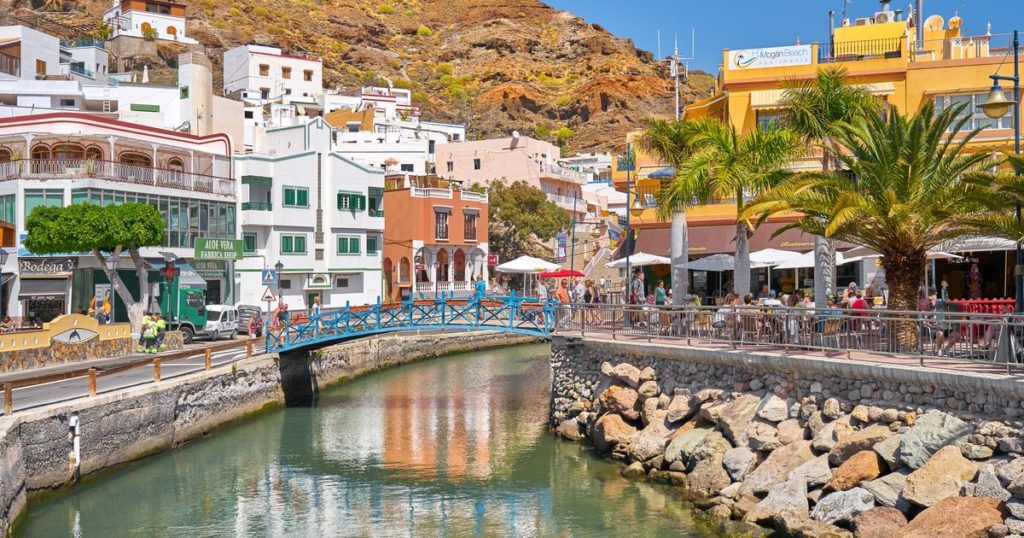 With miles of sand,  sunny bungalows and thousands of palm trees, Maspalomas is the resort for sunbathing, relaxing and walking. Most of the low-rise accommodation is spread out in tranquil Campo Internacional and just a short walk from the dunes and the shore.  

For outdoor dining right by the sea, head down to the upmarket Meloneras boulevard just west of the Faro de Maspalomas lighthouse. Likewise the Paseo del Faro just to the east is a good area to eat.
Search for Holidays to Gran Canaria in Maspalomas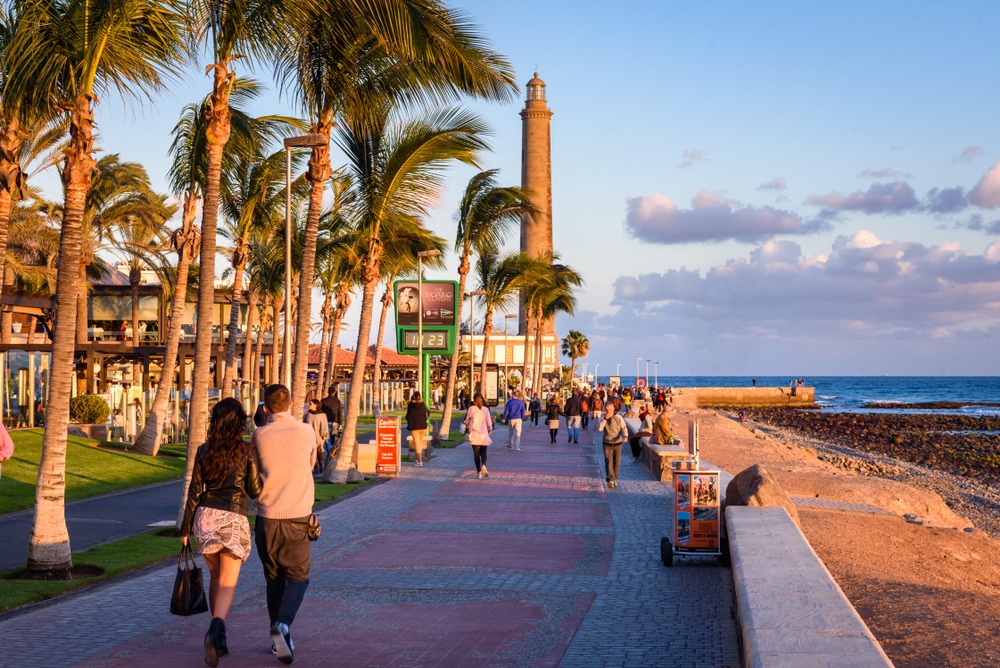 Recommended Hotels and Apartments in Gran Canaria
Playa del Inglés, Gran Canaria
Gran Canaria's biggest and busiest resort and home to its top nightspots, Playa del Inglés is more than a party town. While the Yumbo and the Kasbah throb until late, most of the resort is quiet and peaceful.  
Search for Holidays to Gran Canaria in Playa del Inglés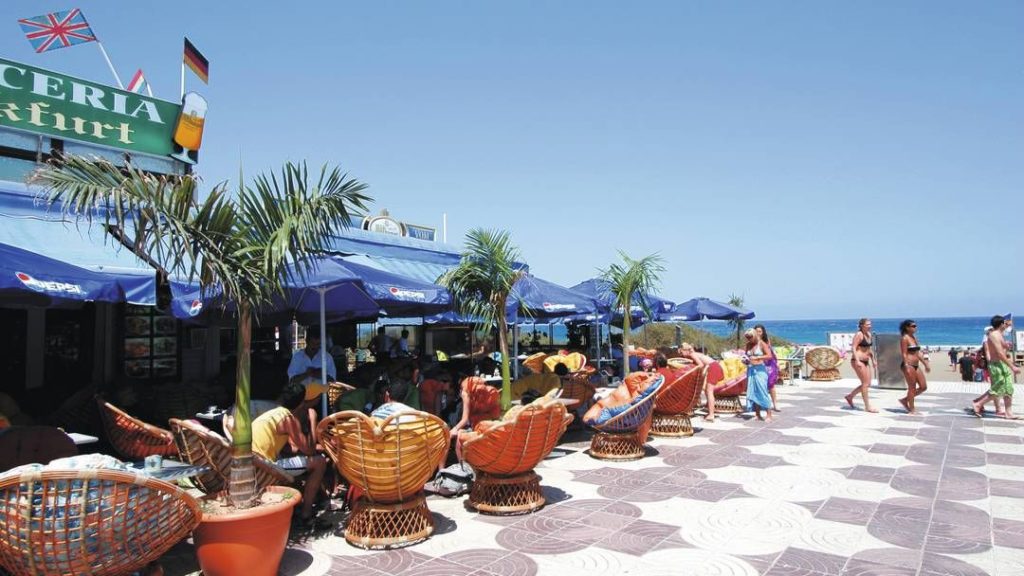 Las Palmas is the largest city on the Canary Islands and has a major port with ships docking from all over the world on a daily basis.

The main attractions of Las Palmas include its pristine golden sand beaches which are quite unique for a city. This city truly has it all – beaches, shopping, nightlife and historical sites, all in one place.
Search for Holidays to Gran Canaria in Las Palmas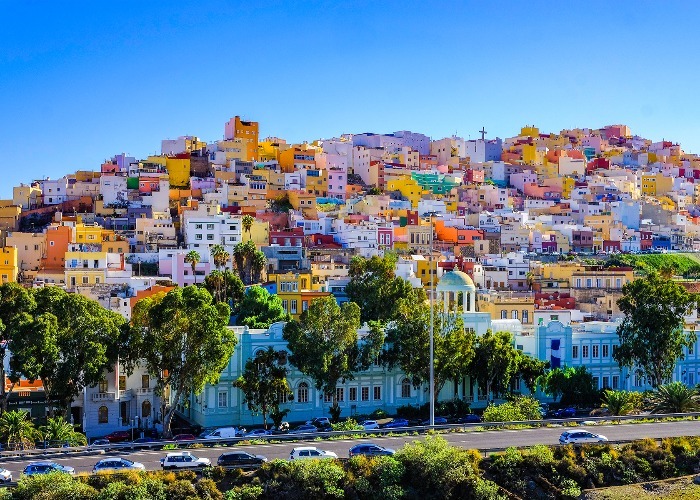 Arguineguin, Gran Canaria
Arguineguin is a quieter fishing village on the south coast of Gran Canaria on the edge of the Atlantic.  You will find a more traditional Canarian way of life here. The busy harbour is home to many fishing boats, you will be spoilt for choice in the many seafood restaurants found in Arguineguin.

The village also offers a selection of shops for all your holiday needs and a market is held every Tuesday. This is the largest market on the island, so well worth visiting.
Search for Holiday Deals to Arguineguin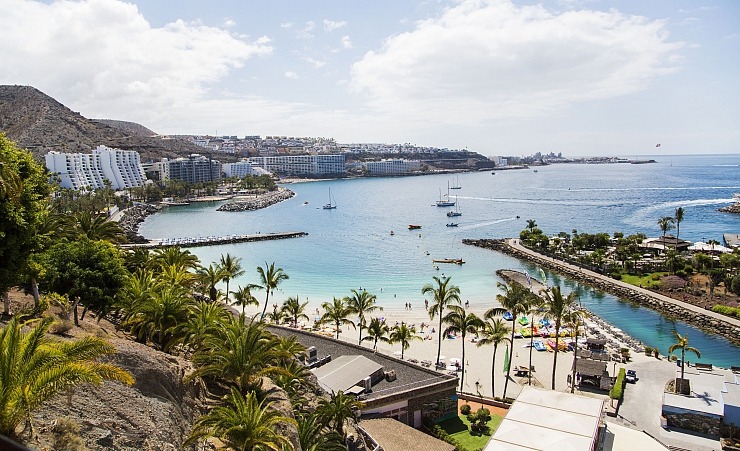 San Agustin, Gran Canaria
San Agustin is quieter than its neighbour Playa del Ingles and would suit couples or families with older children.  The beaches here are also less crowded. 
Search for Holiday Deals to San Agustin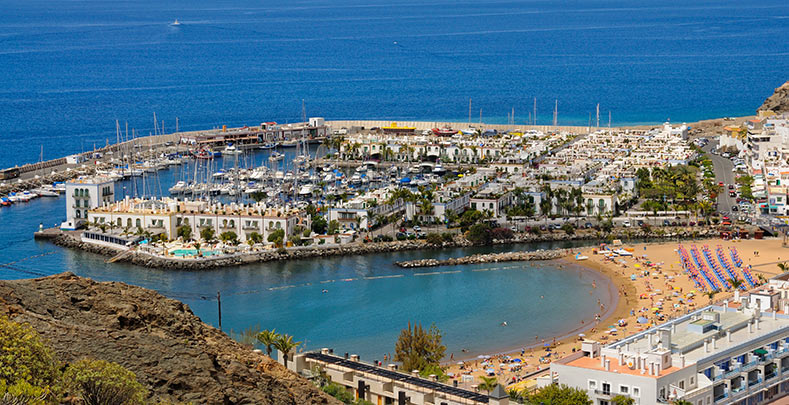 Holidays to Gran Canaria - Things to do
Roque Nublo is a volcanic rock standing 80 meters tall. It is a famous landmark of the island, protected by UNESCO as a natural monument. Located in the municipality Tejeda, a short ride from the city center, it came into existence after a volcanic eruption approximately 4.5 million years ago. Roque Nublo is the most popular destination in Gran Canaria for hiking lovers. This would be an ideal experience for all who desire to see the wonderful views of Tejeda mountain.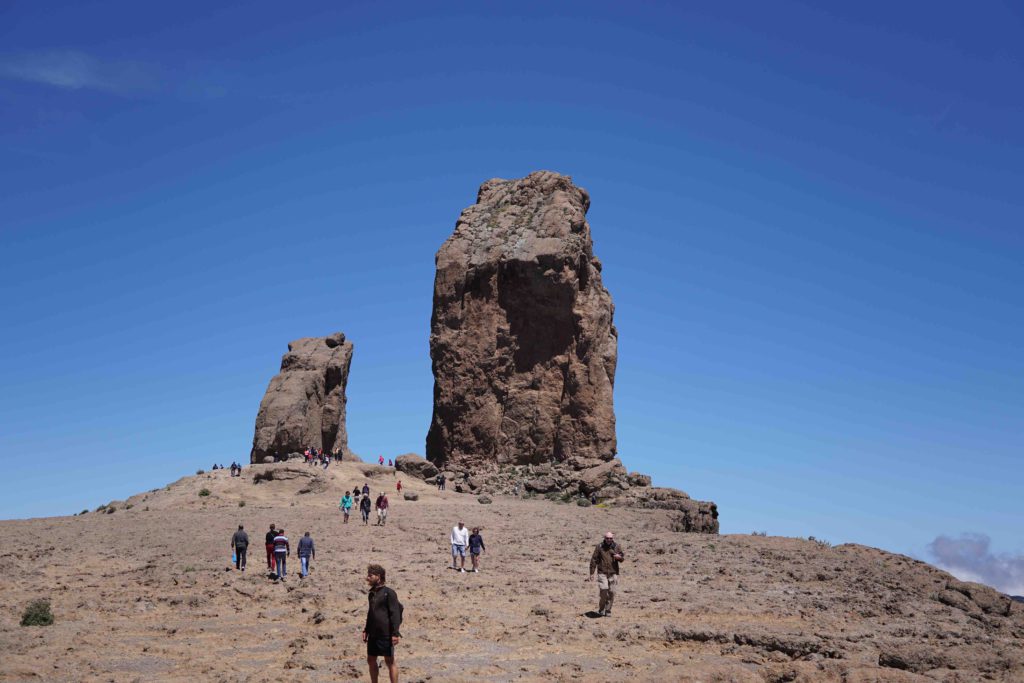 Maspalomas is the second longest beach in Gran Canaria, and is primarily famous for its vast dunes that often grace the covers of travel guides of Canary Islands. However, dunes are a fragile ecosystem, and need to be visited with care. There are three walking routes available for curious visitors, with signposts and information available at the information point at the Playa del Inglés. The highlight of your visit will be an opportunity to ride a camel in the desert and stop by lagoon with fresh crystal clear water.
Sioux City is a Western-style theme park located in San Bartolome de Tirajana, near San Agustin. Situated in a unique natural environment, Sioux City is in a cactus-filled canyon. All objects and art performances are an exact replica of the American Wild-West. The theme park offers a number of thrilling attractions for visitors, where they can experience the Wild West. Offering a variety of fun, exciting shows covering Western themes, with Indians and cowboys, duels and chases, Sioux City is bound to keep children and adults amused.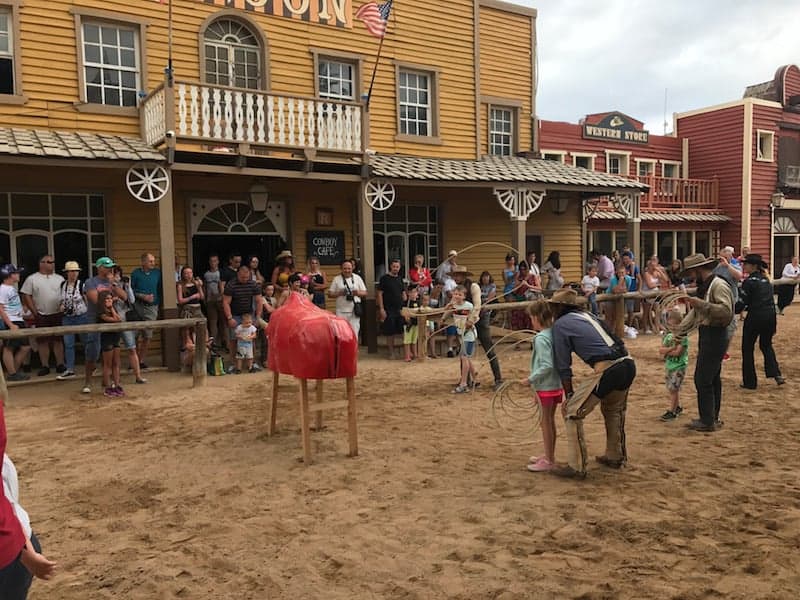 When night falls, don't miss Salou's Font lluminosa, located at the start of the promenade. When night comes, the stunning fountains are transformed into an impressive choreographed display of colourful light, water and music.

At the opposite end of the promenade to Font Lluminosa are the Cybernetic Fountains. These were installed in 2007, and have been delighting both tourists and locals ever since. The fountains dance to music at selected show times in an amazing spectacle of light and sound.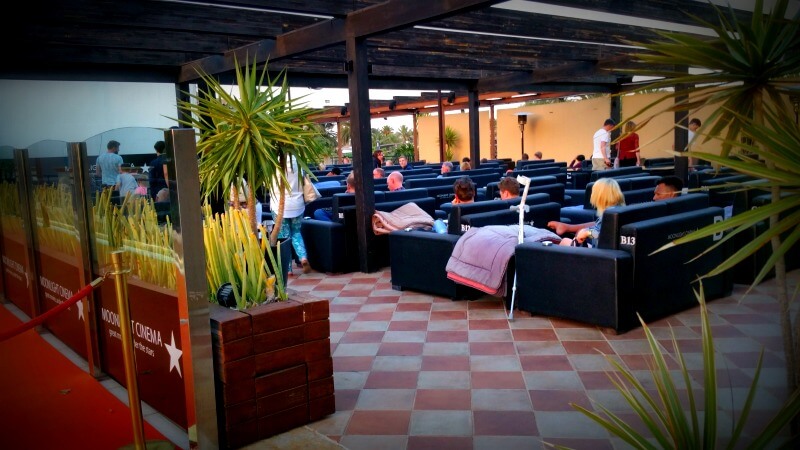 There are plenty water sports activities that can be done during your stay in Gran Canaria. The Canary Islands are an ideal place to try that particular water sport you resisted for a long time. In addition to activities such as sailing and yachting, you have windsurfing, water-skiing, scuba diving and much more.

Windsurfing in Gran Canaria is the most popular activity, because of the warm air and water temperature and the wind blowing from the eastern side of the island.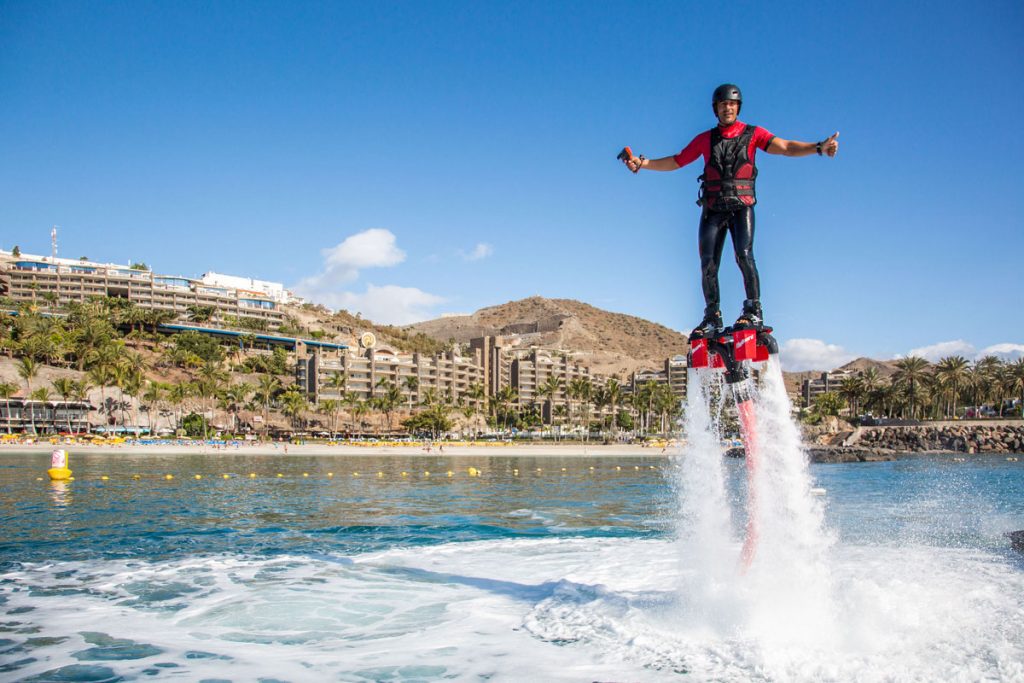 ARE YOU LOOKING FOR HOLIDAY DEALS FROM YOUR LOCAL AIRPORT?