Why choose Tenerife for holidays?
Are you planning some Tenerife Holidays? Tenerife is probably the most popular and well known of the Canary Islands. Being close to Africa means that Tenerife has great weather all year around. Boosting fantastic beaches, a wide selection of resorts to suit lively or family holidays and plenty of restaurants catering to everyone's needs, Tenerife is definitely on the radar for holidaymakers.
Popular Resorts for Holidays to Tenerife
Playa de Las Americas, Tenerife
Tenerife's largest resort, Playa de Las Americas, was built in the 1960's and still remains popular with tourists. It boosts of no less than five beaches to choose from. Playa de Las Americas, popular with stag parties through to family holidays, has a buzzy vibe due to it's abundance of bars, restaurants and night clubs.

The resort is split into three areas. Veronica's Strip houses many clubs and disco bars. The Starco Centre, situated opposite Veronica's Strip, also has a wide variety of bars and clubs to choose from. The Patch area is more family friendly with karaoke bars, restaurants and pizza parlours.
Search for Holidays to Tenerife in Playa de Las Americas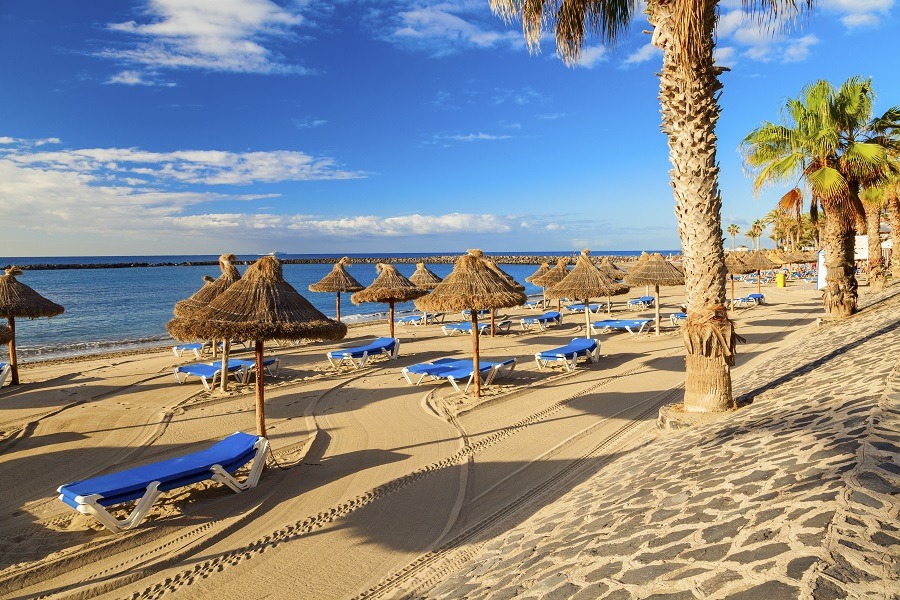 Puerto de la Cruz, Tenerife
The main resort in the north of the island, Puerto de la Cruz, has a more tradition Spanish feel and is famous for it's many fine restaurants, beautiful plazas, upmarket shopping areas and it's dark volcanic sand beaches. Due to it's location it gets less rain and more sunshine than other resorts in the north of the island.

Puerto de la Cruz does however get enough rainfall to sustain it's lush green landscapes and fruit plantations. January and February are the wettest months. The old town, near the old fishing port, is lines with cobbled streets lined with cafes and bars. Don't forget to visit Loro Parque, a paradise for parrots, you can watch Dolphin shows and Orcas performance.
Search for Holidays to Tenerife in Puerto de la Cruz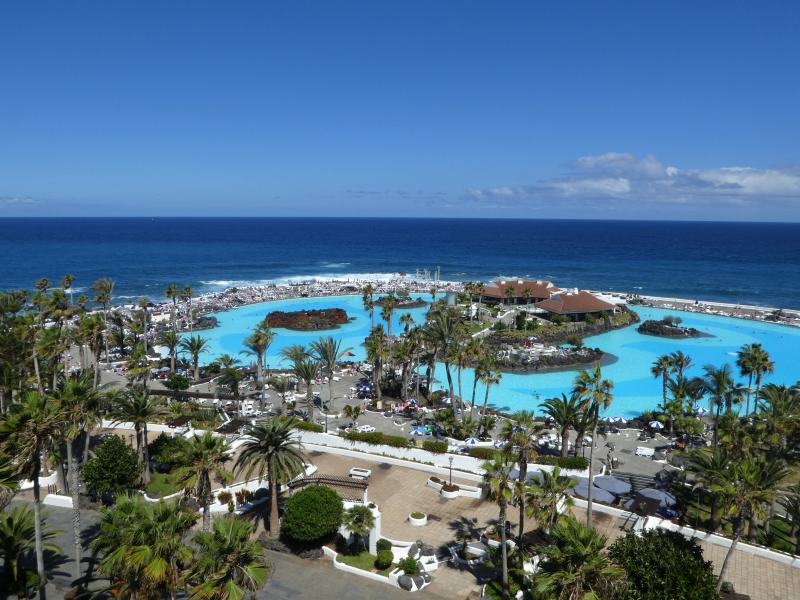 Recommended Hotels and Apartments in Tenerife
In the south of the Island, Costa Adeje, is a continuation of Playa de las Americas however it has a different feel than Americas. Popular with families, the Costa Adeje area boosts upmarket restaurants, luxury hotels, modern shopping centres and a championship golf course.

Only 20 minutes from Tenerife Reina Sophia airport, the resort has some great blue flag beaches, lined with palm tress and an abundance of sun loungers and parasols. No stay in Costa Adeje would be complete without a visit to Siam Park, a Thailand themed waterpark or nearby Aqualand with it's dolphin shows.
Search for Holidays in Costa Adeje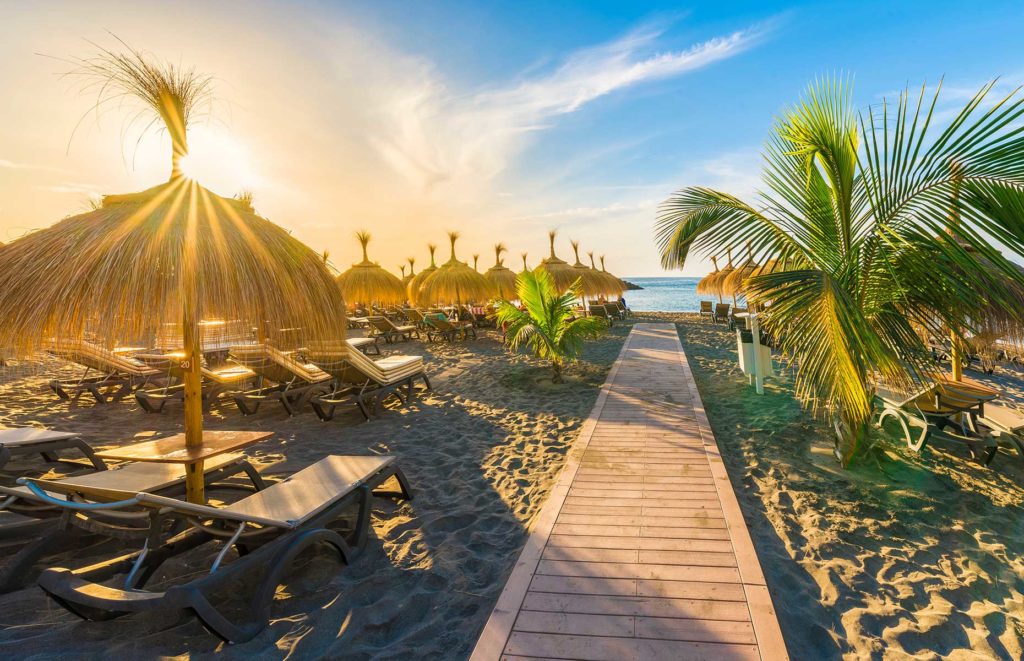 The town of Los Gigantes is situated on the south-west coast of Tenerife, resulting in almost all year round sunshine. Los Gigantes is named after the stunning Acantilados de Los Gigantes (meaning: Cliffs of the Giants) just north of the town.

With the exception of one hotel, apartment complexes are low rise and blend in well with the beautiful surroundings. The town is a small, peaceful place. Los Gigantes boosts a marina, a popular plaza and the Avenida Maritima (the Main Street). Nearby black sandy beaches are rarely crowded and are also suitable for children.
Search for Holiday Deals to Los Gigantes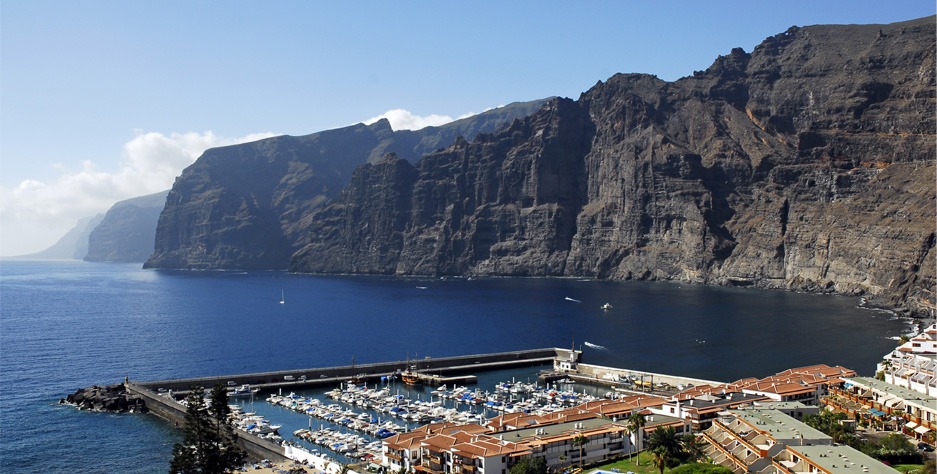 Los Cristianos is one of the most popular and bustling of resorts on the island of Tenerife. Situated to the west of Reina Sofia Airport, Los Cristianos houses beautiful beaches, a harbour offering fishing trips and excursions and a ferry which would take you to the neighbouring island of La Gomera.

The main beach is comprised of golden sand, offering ample sunbeds and a selection of water sports. Take advantage of Tenerife's duty free status. Los Cristianos has multiple designer shops with cafes and bars scattered amongst them to refresh you whilst shopping. Popular shopping includes perfumes, tobacco, electrical goods and designer clothing.
Search for Holidays in Los Cristianos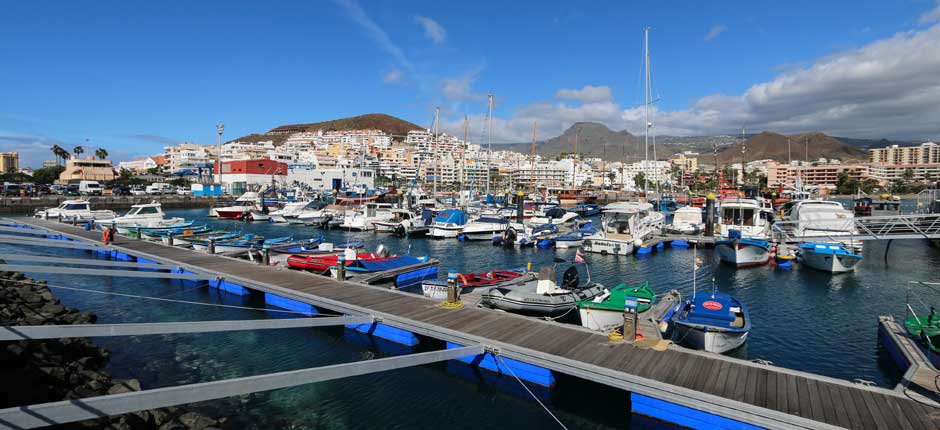 Playa de la Arena, Tenerife
The three resorts of Los Gigantes, Ruerto de Santiago and Playa de la Arena almost merge into one, Los Gigantes being only 4km from Playa de la Arena (meaning: Beach of Sand). Suitable for travellers looking for a quieter holiday, there a re a number of seafront bars and restaurants.

The local beach, which has been awarded European blue flag for cleanliness for several years running, is black sand and is flanked by volcanic rock. This makes the area of Playa de la Arena an excellent spot for scuba diving or snorkelling.
Search for Holiday Deals to Playa de la Arena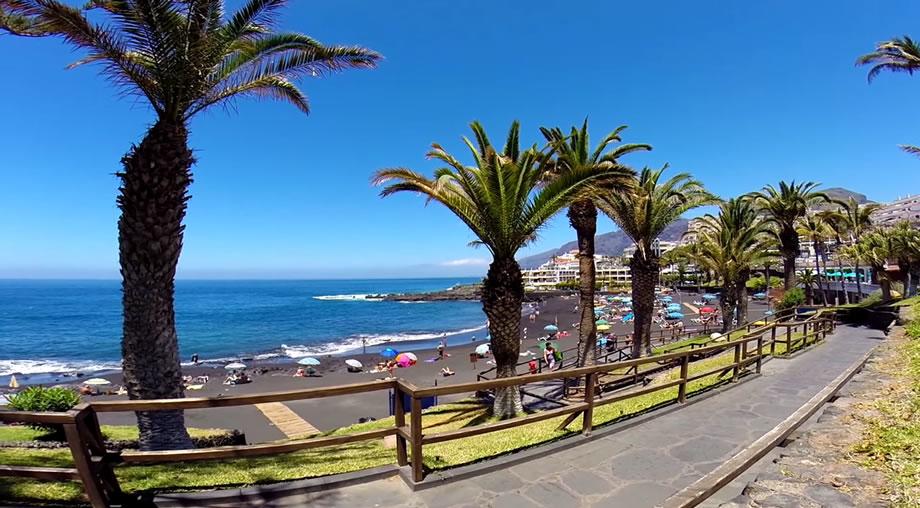 Holidays to Tenerife - Things to do
Mount Teide is the highest peak in Spain. Savour in the amazing views of the lava rock formations. To get to the top you travel by cable car. It feels like you are climbing Mount Everest or you are on a trip to Mars.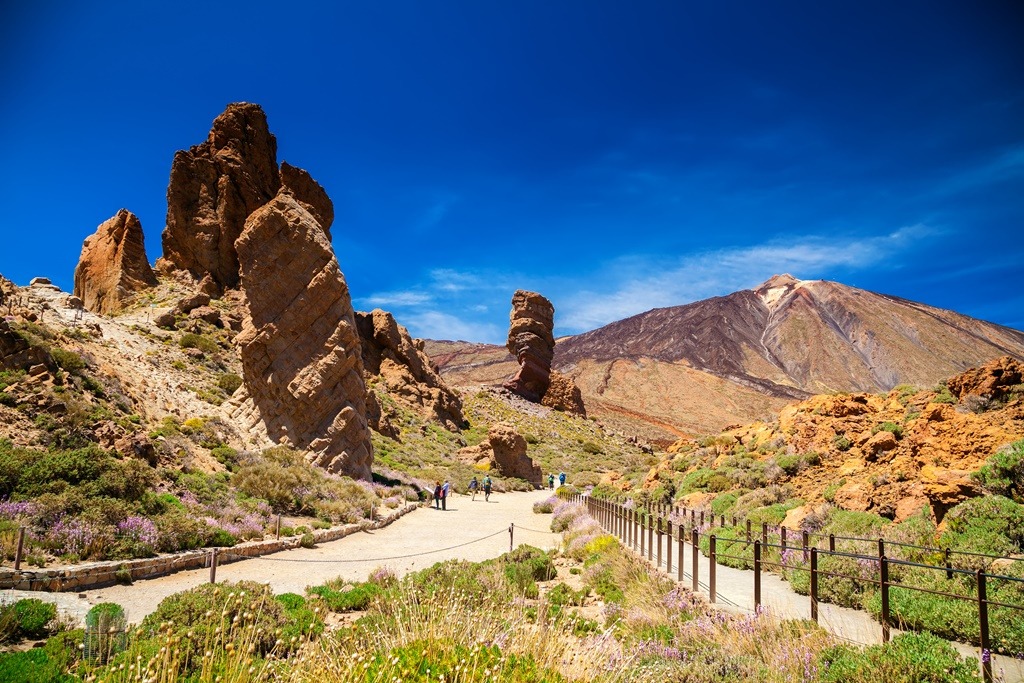 On the outskirts of Puerto de la Cruz, Loro Parque houses an extensive range of animal and plant species. Get your picture taken with the Parrots, watch Dolphins and Orcas perform their shows or simply wander through an aviary of exotic birds.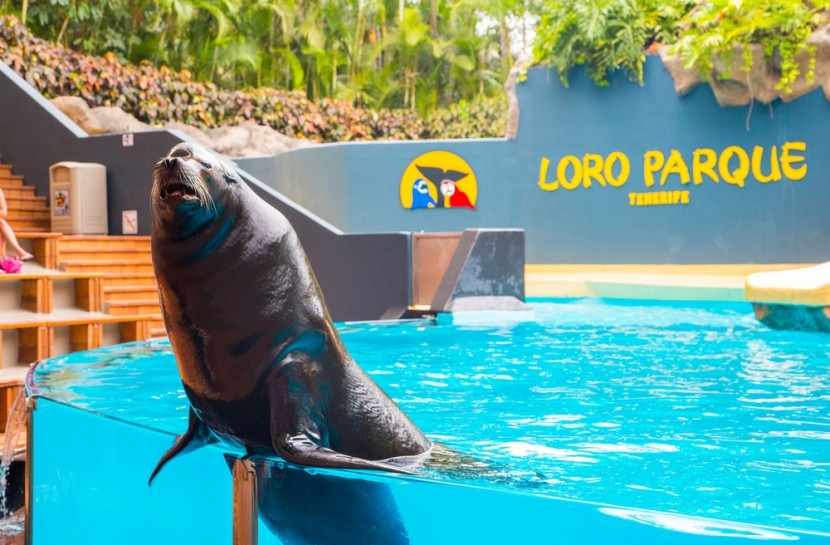 Siam Park is a Thailand themed waterpark at Costa Adeje. Catering for all, the water slides and attractions have meant that TripAdvisor has awarded it the world's number one waterpark.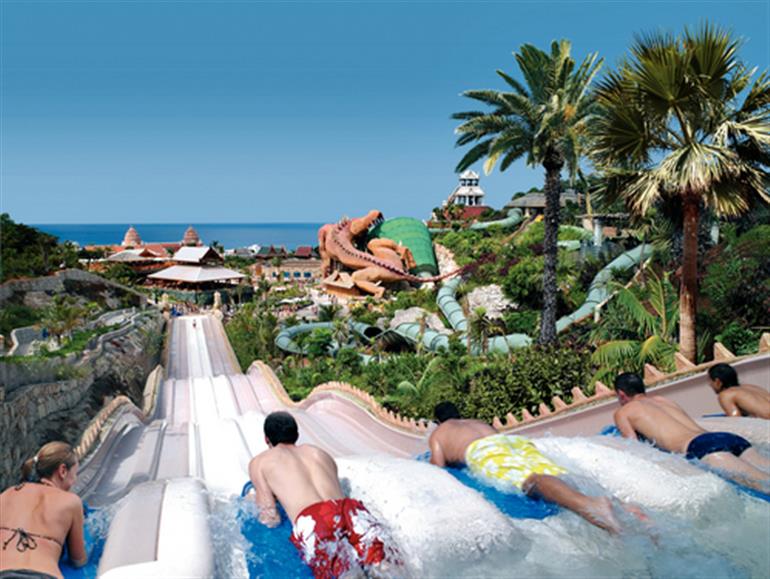 Whale and Dolphin watching
Bottlenose Dolphins, Sperm Whales, Pilot Whales and Risso Dolphins are all known to reside in the waters around the Canary Islands. There are many Whale and Dolphin watching trips organised from the South West coast of Tenerife.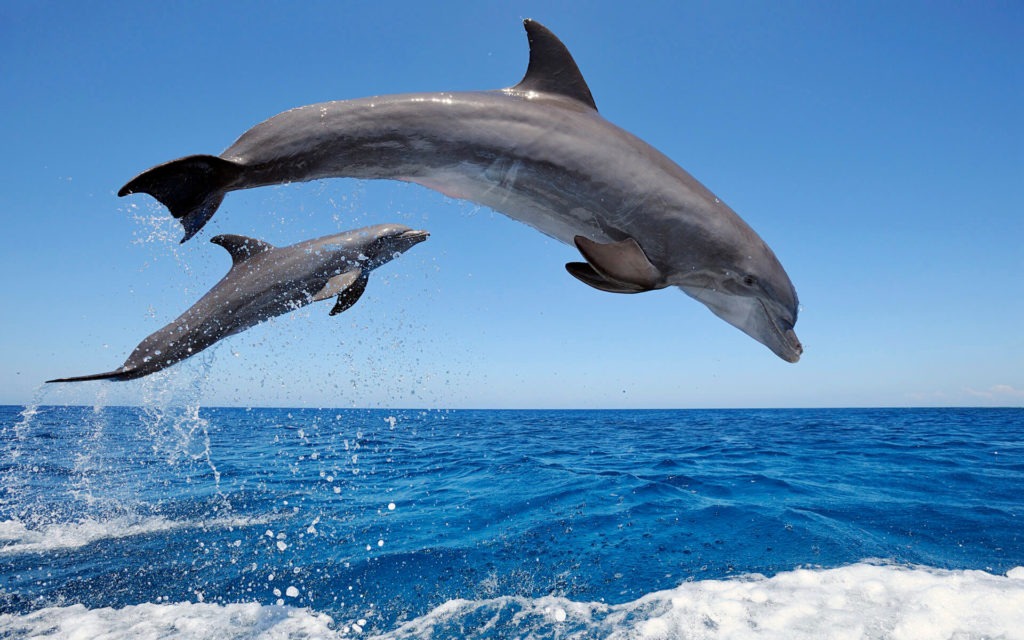 Caving in Cueva del Viento
Cueva del Viento are a set of 18 km long lava tubes created from the eruption of the Pico Viejo volcano. A tour guide will walk you through lava lakes, stalactites and hundreds of species of insects.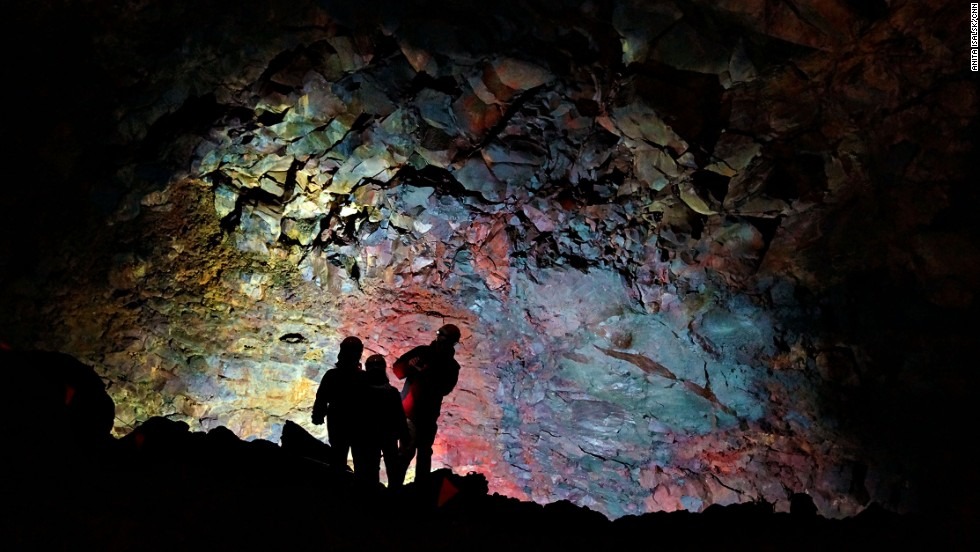 Scuba on Tabaiba shipwreck
Tabaiba is central North of Tenerife. In 2006 a ship was deliberately sunk making it the perfect place to scuba dive. You will find octopus, schools of mackerel and barracudas.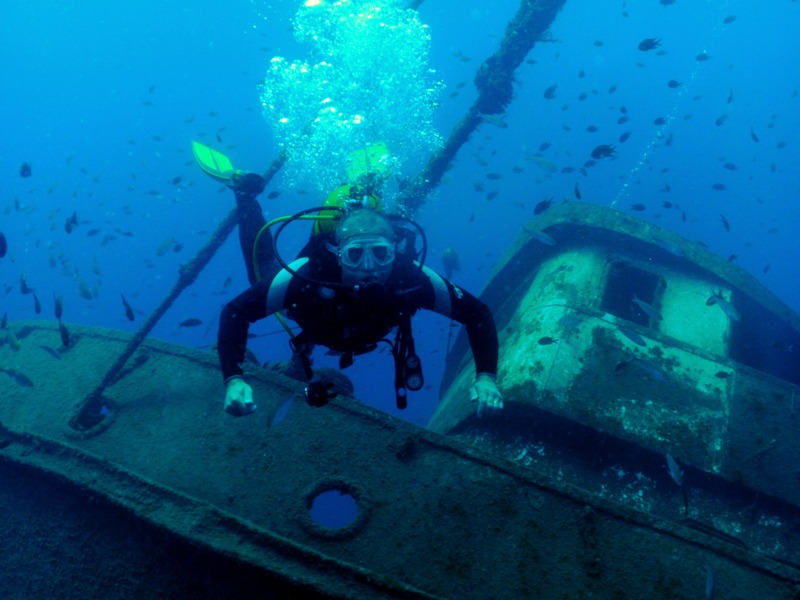 ARE YOU LOOKING FOR HOLIDAY DEALS FROM YOUR LOCAL AIRPORT?